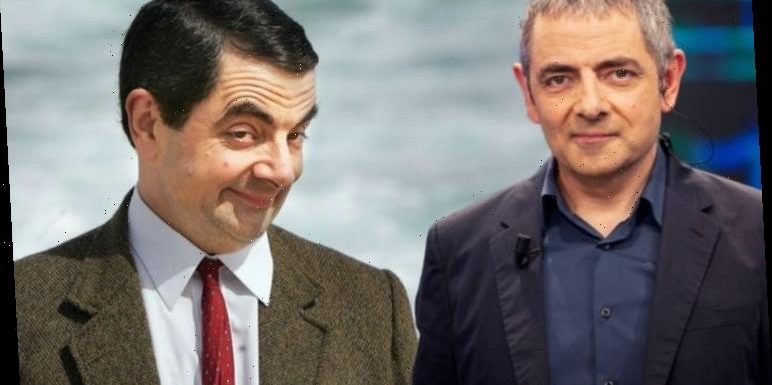 Rowan Atkinson stars in 'Johnny English Strikes Again'
Rowan Atkinson is best known for his portrayal of the eccentric Mr. Bean – the "child in a grown man's body" – who frequently finds himself in disastrous circumstances. The character enjoyed a stint on British TV from 1990 to 1995, before his tie and blazer were hung up.
1997 saw the release of the first spin-off movie focusing on the character – simply titled Bean.
The film was a huge success, and made a massive $250 million worldwide on a meagre $18 million budget.
While it looked like Bean was the final outing for the character, ten years later saw the release of Mr. Bean's Holiday, the second film starring Atkinson.
This film had a similar tale of success, as it also took a staggering $232 million on a $25 million.
We will use your email address only for sending you newsletters. Please see our Privacy Notice for details of your data protection rights.
Since then, Atkinson has lent his voice to Mr. Bean in the animated series which aired from 2002 to 2004.
In a new interview with the Radio Times, Atkinson revealed he is now working on a Mr. Bean animated movie, where he will, again, provide his voice.
He told the publication: "Having made an animated TV series, we're now in the foothills of developing an animated movie for Mr Bean."
Considering Atkinson hasn't played the animated character since 2004, or the physical character since 2007, fans of his work will be excited to see what this new venture holds for the franchise.
Maigret's Dead Man: Rowan Atkinson stars as French detective
Going on to talk about playing Mr. Bean, Atkinson confessed he didn't "enjoy" playing the character.
He said: "It's easier for me to perform the character vocally than visually.
"I don't much enjoy playing him. The weight of responsibility is not pleasant. I find it stressful and exhausting, and I look forward to the end of it.
"I don't actually like the process of making anything – with the possible exception of Blackadder."
DON'T MISS…
Next James Bond: Regé-Jean Page odds SLASHED in race to be new 007 [NEWS]
James Bond star Tanya Roberts on the 'curse of being a Bond Girl' [INFO]
Next James Bond: Regé-Jean Page BACKED for new 007 by Bridgerton fans [FAN REACTS]
Atkinson continued: "The responsibility for making that series funny was on many shoulders, not just mine."
The 65-year-old actor has garnered a lot of new fans over the past few years in a collection of new roles.
2003 saw the arrival of Atkinson's spoof spy movie series, Johnny English, in which he plays an almost-incompetent MI5 agent, with parallels to James Bond.
The second Johnny English film – Johnny English Reborn – was released in 2011, to continue the character's capers.
Rowan Atkinson's interview is in Radio Times [RADIO TIMES]
The third film, Johnny English Strikes Again, arrived in cinemas in 2018, bringing the story as fans know it to a close.
Meanwhile, on TV, Atkinson starred as the titular character in Maigret from 2016 to 2017.
The detective series was well-received, and enjoyed two seasons, but has since been reportedly cancelled.
Rowan Atkinson's full interview is available now in Radio Times.
Source: Read Full Article