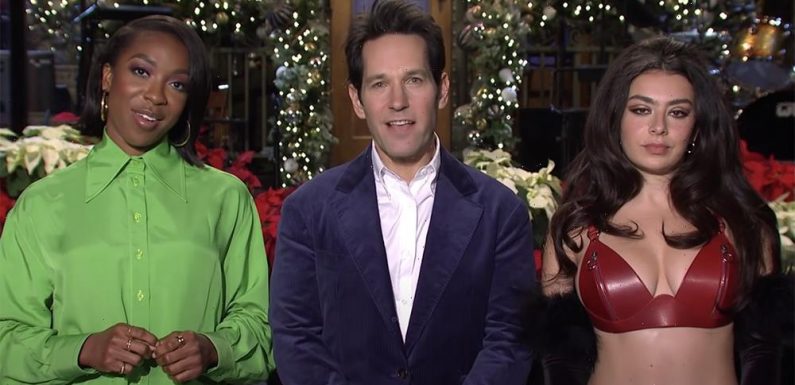 The surge in Omicron variant infections in New York has sent "Saturday Night Live" into an eleventh-hour scramble to contain the health threat posed by the latest highly contagious iteration of COVID.
IATSE crew members on the show are said to have became vocal on Thursday and Friday amid the increasingly dire reports of infection rates and hospitalizations from the variant. On Saturday, NBC said tonight's show would be produced with no live audience and a limited crew, with the strictest COVID protocols in place.
Industry sources said the live elements of the show originating from Studio 8H at 30 Rock will largely be limited to host Paul Rudd's monologue. Musical guest Charli XCX pulled out earlier in the day on Saturday, citing the lack of crew needed to properly producer her musical segments.
Most of Saturday's episode, the final original "SNL" installment of 2021, will consist of previously taped segments, a source said.
It's understood that the show's famous after-party was already canceled earlier in the week out of caution and advice against large gatherings of people in small spaces such as a cramped Manhattan night club.
Industry sources with knowledge of the situation said multiple cast and crew members of "SNL" have tested positive for COVID in recent days. That's another factor that has made producing Saturday's show a big challenge. There was widespread speculation on social media on Friday about whether Colin Jost would be seen in his usual role as co-anchor with Michael Che of the "Weekend Update" segment.
The New York Post reported Saturday afternoon that "SNL" alum Tina Fey was in talks to fill in on the "Weekend Update" desk for Jost.
Source: Read Full Article