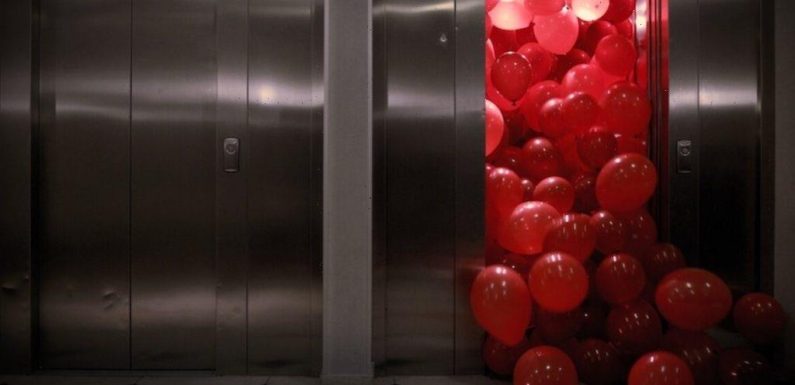 EXCLUSIVE: Dark Star Pictures has snapped up North American rights to the Stephen King documentary King on Screen, examining cinematic adaptations of the iconic author's works, out of EFM. The film from actress-turned-director Daphné Baiwir, which bears King's stamp of approval, will hit theaters in late summer, with a digital release to follow in the fall.
King on Screen offers audiences an intimate sit-down with directors who have adapted King's work for the screen, looking at the movies and shows that have brought his body of work an entirely new life — both the ones that reached the top-tier echelons of pop culture history and those that fell by the wayside into obscurity. Among those sitting down for interviews in the film, which world premiered at Fantastic Fest last year, are Frank Darabont (The Shawshank Redemption, The Green Mile), Mick Garris (ABC's The Stand), Mike Flanagan (Gerald's Game, Doctor Sleep) and director and special makeup effects titan Greg Nicotero (Creepshow, Misery), to name a few.
Related Story
'The Teachers' Lounge' Wins Berlinale Europa Cinemas Prize; EFM Attendance Figures & First Nation Doc Scoops Montana's Big Sky Award – Global Briefs
King is, of course, a master of literary horror and of the bestselling authors of all time who has seen more than 80 features made based on his work. Next heading from his pages to the screen is the Rob Savage-directed horror-thriller The Boogeyman from 20th Century Studios and 21 Laps, which hits theaters on June 2nd. Among the most recent titles of his to have been picked up for adaptation is 2021's Billy Summers, about a hitman set to take one last major job before retiring, which has landed at Warner Bros, as we told you first. Ed Zwick and Marshall Herskovitz are penning the script, with J.J. Abrams' Bad Robot and Leonardo DiCaprio's Appian Way to produce.
Producers on King on Screen included Sebastien Cruz for Les Films de la Plage, Jean-Yves Roubin for Frakas Productions and Zoe Salmon for Mr Salmon Films, with the participation of OCS.
"Daphné has done a spectacular job of showcasing the talented filmmakers who brought the work of Stephen King to life in moving images," said Dark Star Pictures President, Michael Repsch. "As a lifelong King fan, I could not be more excited to bring this film to audiences across North America and have it as a part of the Dark Star family."
Recent releases from the L.A.-based distributor Dark Star Pictures include the WWII epic Onoda: 10,000 Nights in the Jungle, Shinzô Katayama's crime drama Missing, and the Tribeca-premiering drama Petit Mal. Other upcoming releases from the company include the Tim Roth vehicle Punch, Fantasia Grand Jury winner Megalomaniac, and the serial killer thriller Saturn Bowling from French auteur Patricia Mazuy.
Repsch negotiated the King on Screen deal for Dark Star Pictures, with Hugues Barbier, Justin Timms and Joe Yanick for Yellow Veil Pictures on behalf of the filmmakers.
Must Read Stories
Rupert Murdoch Admits Some Fox Hosts "Endorsed" False Election Claims
'Triangle Of Sadness' Oscar Nominee & Palme Winner Ruben Östlund To Head 2023 Jury
Axe Is Back: Damian Lewis Returning To Showtime's 'Billions' For Season 7
Top-Tier Showrunner Meetings Set As Union Reveals Pattern Of Contract Demands
Read More About:
Source: Read Full Article