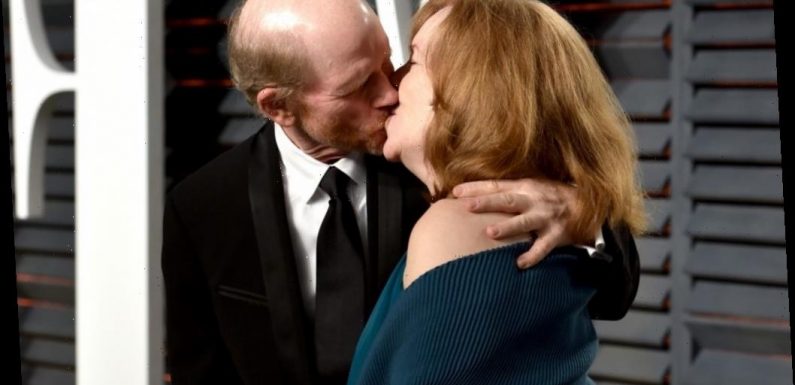 Oscar-winning director Ron Howard and his wife Cheryl have been married nearly 50 years. Once the high school sweethearts met, they remained devotedly and faithfully together.
That kind of enduring love is rare, especially among Hollywood couples. What's even more unusual is that Cheryl wasn't impressed or starstruck by his acting résumé as a child actor on The Andy Griffith Show when the two met.
In fact, she'd never even seen the classic TV comedy series.
Ron and Cheryl met in high school
The future Cinderella Man director and his bride met at John Burroughs High School in Burbank, California.
Speaking with People in 2019, the filmmaker shared the seemingly obvious secret to the success of his marriage.
"People say, 'How'd you do it?' There's no technique," he said. "There's no tactic other than communication is really important. You have to learn to communicate and have difficult conversations in constructive ways. Beyond that, there's an element of luck because people either grow together or they don't and I don't think you can force that."
In her biography of the director, Ron Howard: From Mayberry to the Moon…and Beyond, author Beverly Gray wrote of Cheryl's bewilderment at Ron finally getting around to inviting her on a date, saying that she and Ron "'talked about my dog for nearly an hour before he asked me out.'"
Cheryl had never seen 'The Andy Griffith Show'
While so many of their classmates were aware of Ron's starring role as Opie Taylor on the Griffith show, his future wife had no idea of his previous acting role.
As Gray noted, "A petite redhead named Cheryl Alley took the seat in front of him in English class. Because she hadn't been allowed to watch television as a child, she'd never seen The Andy Griffith Show."
Cheryl had already been given a not-so-flattering view of actors from her dad, who dealt with them regularly on the job.
"Her father, who rented apartments to actors, had given her a low opinion of the whole profession. So Ron's show business connections weren't likely to dazzle her," Gray wrote.
Cheryl has appeared in all of her husband's films
For someone who had been given a negative perspective of actors and the film industry, Cheryl found herself happily steeped in it upon marriage. In fact, she herself can be consistently seen in every Howard-directed film.
"That's my wife Cheryl," Ron told the Archive of American Television. "She's actually been in everything I've ever done, including the Super 8 days," he said about his early amateur movies, which he produced using a Super 8mm motion picture camera.
"We met in high school and at a certain point, I became very superstitious about making sure that she appears, that's she's at least identifiable in one frame," he said. "They don't have to be big cameos, but she's gotta be in there."
Source: Read Full Article