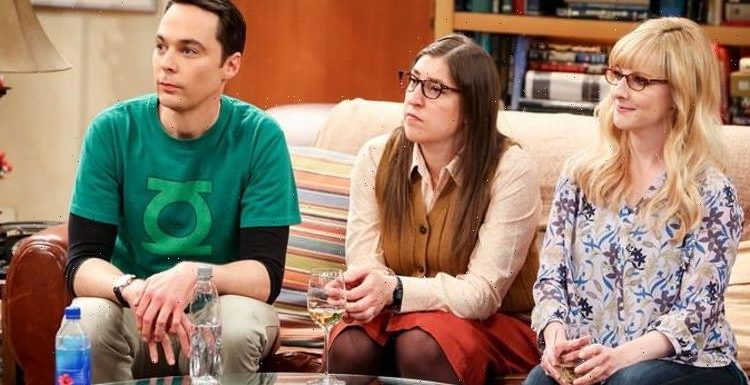 Kaley Cuoco discusses the ending of The Big Bang Theory
When you subscribe we will use the information you provide to send you these newsletters. Sometimes they'll include recommendations for other related newsletters or services we offer. Our Privacy Notice explains more about how we use your data, and your rights. You can unsubscribe at any time.
This month marks two years since the popular American sitcom The Big Bang Theory came to an end. The long-running comedy series, about a group of scientists, was well known for having comic-book themed props scattered around the set. However, in a recent interview, the show's set designer Ann Shea revealed there had to be a clever system in place to ensure no props were ever taken from the set.
The Big Bang Theory reached its finale in 2019, having released a total of 279 episodes across 12 seasons.
The long-running comedy series, about a group of scientists, had a packed set full of numerous science fiction and comic-book themed props.
In a recent interview the show's set designer, Ann Shea, admitted there was a special system in place to ensure no props were ever stolen from the set, even after the series had come to an end.
Ann explained every prop on The Big Bang Theory was microchipped so Warner Brothers could keep track of their location.
Ann even revealed that stars of the sitcom Jim Parsons and Kaley Cuoco were not allowed to take physical mementoes from the show, as they all had to be packed up and sent off to be archived.
"Warner Brothers was so strict," she began, saying: "Normally heads of department would have access to the stage so we can go work on the weekends.
"But, they closed the stages down months in advance on the weekend and they microchipped every single item on all of the sets and made sure they could track it.
"We were instructed to give everything we had for archives and so we did. It took months and months of packing and logging," Ann explained to Metro.co.uk.
Ann revealed Warner Brothers doesn't usually give away props to the actors.
She suggested if any of the stars did take home mementoes, they must have "dealt with Warner Brothers directly".
As the cast was restricted from helping themselves to items from the famous set, Ann kindly produced some goodies that they could take away.
She created hundreds of replica door numbers to give to the cast and crew of the hit show.
Fans have long speculated about why The Big Bang Theory came to an end after so many successful seasons.
The popular geek-themed sitcom ran for a total of 12 seasons between 2007 and 2019.
Mayim Bialik, who played Amy Farrah Fowler on the show, recently opened up about the decision to end the show.
She's admitted there were reasons at play that fans would have been unaware of.
In a recent interview, Mayim said: "The way that I described the show ending was there are a lot of factors that the public doesn't get to know about.
"About what goes into the decisions behind why a show doesn't continue," she told US Weekly.
"I think, as someone who was grateful to work alongside Jim [Parsons] and eager to see the rest of what all of our lives held for us, I think there was a general feeling like it was time for us to move into something different," Mayim added.
The Big Bang Theory is available to stream on Netflix in the UK.
Source: Read Full Article