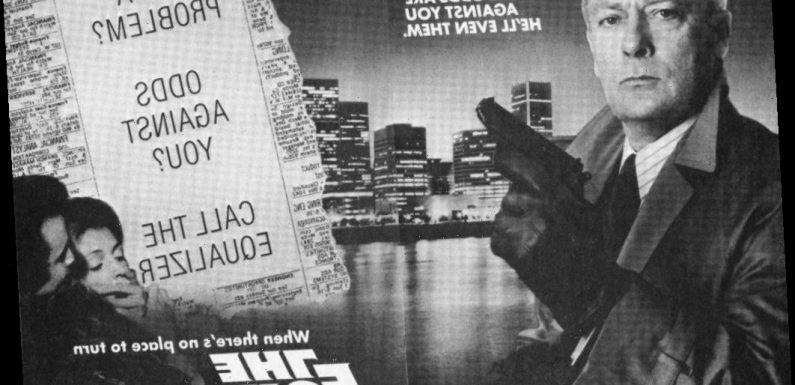 The Equalizer will be returning as a television series on CBS. Who was the original star of The Equalizer? Here's what Showbiz Cheat Sheet knows.
Who was the original 'Equalizer' star?
The original Equalizer was played by the late Edward Woodward. From 1985 until the series ended in 1989, Woodward played lead character Robert McCall. One of Woodward's early acting roles was the 1955 movie Where There's a Will. He played the character Ralph Stokes.
Woodward's big break came in 1967, when he joined the cast of Callan. He played lead character David Callan, a British secret agent, until 1972. Woodward is also known for his appearances in Breaker Morant and Uncle Tom's Cabin. Woodward's final performance was in the British drama EastEnders.
The original cast of 'The Equalizer'
Who was in the original cast of The Equalizer? In addition to Woodward, The Equalizer cast included Keith Szarabajka as Mickey Kostmayer, Robert Lansing as Control, and Mark Margolis as Jimmy.
Woodward died in November 2009. His agent, Janet Glass, told Reuters he was a "superb" human being. "That integrity shone through in the roles he played," Glass told the news outlet. "I can't ever remember, in all the productions he undertook, anyone having a bad word to say about him, and he never had anything bad to say about anyone else either."
Denzel Washington in 'The Equalizer' movie
In 2014, The Equalizer was turned into a film featuring Denzel Washington. He played the character Robert McCall. Washington reprised his role for The Equalizer 2 in 2018.
During an interview with Jo Blo Movie Network, Washington describes Robert McCall as a "tortured" character. "He's tortured, but it's more subtle," says Washington.
"He's developed his own therapy in the way he organizes things," Washington continues. "He needs this organization in his life. And he reads; he expands his mind. He's odd. He works at Home Mart, but he reads Ralph Ellison at 3 in the morning in a funky diner. It's just all incongruous. It's just fascinating. It's just like, 'Who is this guy?' You never really find out. He's different."
Queen Latifah in 'The Equalizer' reboot
In The Equalizer reboot, Queen Latifah plays Robyn McCall. Showrunners Andrew Marlowe and Terri Miller told TV Insider they watched the original series so they could gather as much information as possible for the new show. They also said many of the themes of the new show will cover topics directly from events that are happening today.
"We re-watched the original series and are lucky to have the co-creator Richard Lindheim as part of our team," they told the publication. "Many of our episodes will be 'ripped from the headlines,' reflecting the reality of the world we live in, and many will come from the small injustices we all encounter every day."
Follow Sheiresa Ngo on Twitter.
Source: Read Full Article