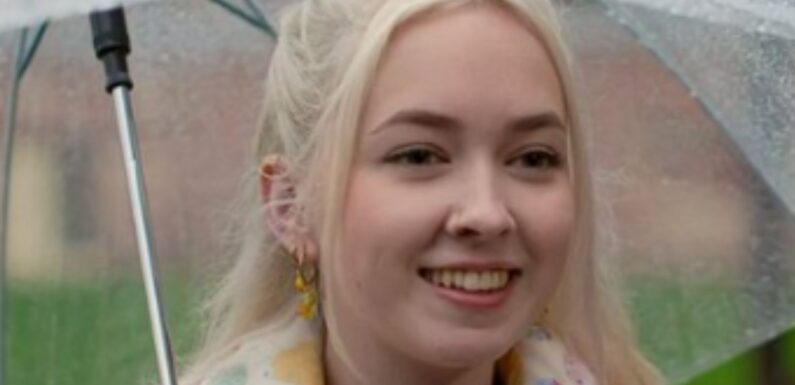 VIEWERS of The Great British Sewing Bee were all left in shock at one contestant's cheeky quip on the show.
The popular BBC series, fronted by comedian Sara Pascoe, has returned with another batch of hopefuls aiming to make it all the way to the top and prove they have what it takes to be crowned the next champion.
However, one contender in particular left viewers feeling "ancient" after a surprise comment.
20 year old Mia, a student from Surrey applied to take part in the show after discovering sewing as a hobby during the lockdown.
It was her age that courted controversy online when she made a stunning admission on the show that led fans to declare that she should be axed.
Now seven weeks into the contest, the BBC hopefuls were tasked with taking a trip down memory lane to the 1990s.
More on the Sewing Bee
I won The Great British Sewing Bee & was left shellshocked – you don't see A LOT
The Great British Sewing Bee fans slam BBC as contestant 'robbed' of win
However, Mia found this difficult considering she wasn't born until the noughties.
The contenders had to recreate the 90s most popular styles of trousers famed by hip hip stars and girl band members.
Not entirely sure what she was doing, Mia frankly said to the camera's: "I wasn't alive in the 90s."
She then added: "I'm glad there was a resurgence recently, because otherwise I would definitely be in trouble."
Most read in TV
Love Island's Molly and Kady clash as OG couple split & Amber Wise in huge twist
Love Island shock as Casa Amor girl reveals secret X-rated romp at recoupling
Coronation Street legend, 65, rushed to hospital after breaking her arm and foot
Furious Love Island star storms off in most explosive Casa Amor recoupling ever
Fans at home were left aghast that she was so young.
One commented online: "When Mia said she wasn't alive in the 90s I thought 'Surely not – oh' My word I'm ancient."
Another added: "Sorry, but people who weren't alive in the 90s should be eliminated immediately."
A third shocked fan wrote: "I have turned to dust. Someone be a dear and hoover me up."
Thankfully for Mia she still managed to impress judges Patrick Grant and Esme Young despite not being around to witness the era like her co-stars.
Mia managed to bag herself a spot in the quarter final but it was Lizzie who fans were left waving goodbye to after she found herself axed from the contest.
Source: Read Full Article