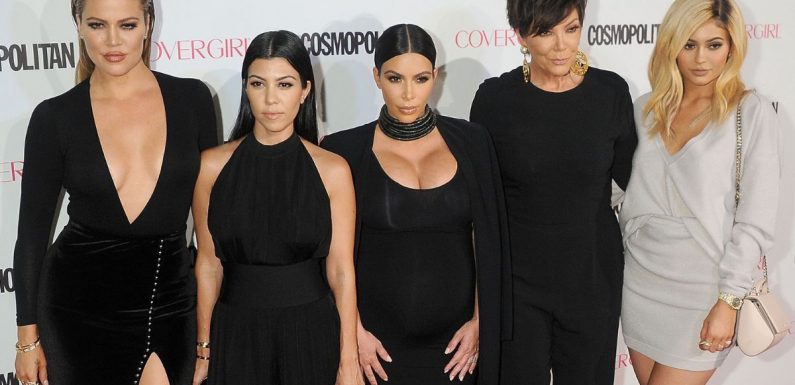 The Kardashians Season three announced in trailer
We use your sign-up to provide content in ways you've consented to and to improve our understanding of you. This may include adverts from us and 3rd parties based on our understanding. You can unsubscribe at any time. More info
A former MTV and Bravo television producer claims that "nothing is real" when it comes to The Kardashian-Jenner family's popular reality series The Kardashians. She insists that scenes are "manufactured" ahead of the upcoming release of the programme's third season.
New York-based TV producer Alix Abbamonte recently revealed all to Express.co.uk as fans eagerly await the upcoming series on Hulu and Disney Plus.
With production credits for The Real Housewives of New Jersey and several shows on MTV, including Teen Cribs and True Life, Alix really knows what she's talking about.
She's spent years behind the camera making some much-loved telly and she insists not everything is all as it seems for viewers on-screen.
In an exclusive interview, Alix told us all about The Kardashians, including how production has become "impossible" due to social media.
Disney Plus – Get 12 months for the price of 10 View Deal
Disney+ costs £7.99 per month, or £79 per year. If you subscribe to an annual plan, you'll get 12-months of the streaming service for the price of 10.
The Kardashians have already had two successful seasons air on Hulu and Disney Plus.
Plenty of dramatic moments played out over both series one and two – including the time Kourtney's ex Scott Disick fought with Kendall.
He had discovered he had been cut from her birthday plans, and he wasn't impressed.
Another scene included the moment the famous family discovered that Tristan Thompson had cheated on Khloe again.
But it's certain moments of controversy that Alix reckons aren't exactly true to real life.
She told Express.co.uk about The Kardashians' "exaggerated situations", explaining: "I think that, for the most part, what happens is real – but the situations are manufactured.
"I do not believe anything about The Kardashians is real, I think they only show us what they want."
Drawing a comparison to The Real Housewives, she added: "When housewives are fighting, I think that's real.
Don't miss…
The Repair Shop's Suzie Fletcher opens up on heartbreaking scene [LATEST]
Kris Jenner announces The Kardashians season three release date[LATEST]
Brian Cox in savage take down of the Kardashians as he dishes dig [LATEST]
Hulu – One Month Free Trial (USA only)
View Deal
New to Hulu? You can stream everything bundled with the US-only streaming service for free for one-month. Cancel anytime to avoid being charged. If you don't cancel, a standard Hulu subscription costs $6.99 per month, although there are bundles with Disney+ and ESPN available that offer better value!
"But what isn't real is that they'd even be together in Aspen in the first place – if that makes sense?"
Spilling all on creating The Kardashians when most of the news has already played out, Alix told us production is almost not viable.
She said: "It is next to impossible these days with social media and camera phones to keep things a secret.
"But people will still watch, if anything it gives the show even more publicity."
Alix told Express.co.uk: "We know everything going on in [The Kardashians'] lives well before it airs on the show.
"But it makes the audience want to watch that much more to see the details of how it all went down."
It comes after Kris Jenner officially announced the upcoming season three is set to air on Hulu and Disney Plus next month.
The official Kardashians Hulu account was amongst the first to comment on the news, writing "feels so good to be back" under Kris' Instagram post.
The Kardashians season three premieres May 25 on Hulu in the USA and on Disney Plus in the UK.
Source: Read Full Article