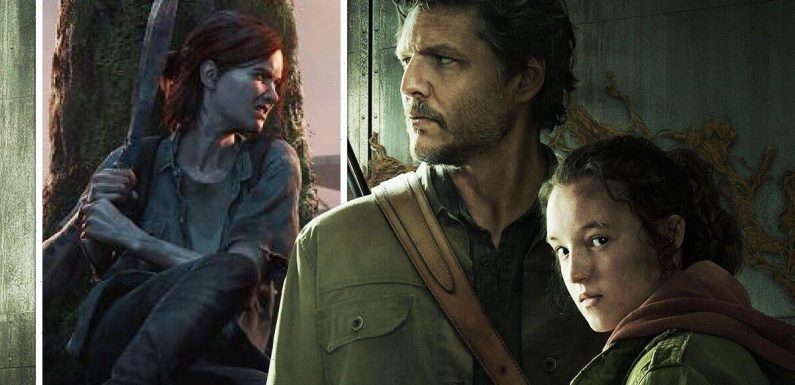 The Last of Us: Official trailer for new HBO series
We use your sign-up to provide content in ways you've consented to and to improve our understanding of you. This may include adverts from us and 3rd parties based on our understanding. You can unsubscribe at any time. More info
The hit PlayStation 4 classic and its equally bestselling sequel are known as some of the most immersive gaming experiences in history, and millions of fans are eagerly anticipating the chance to experience a brand new version of The Last of Us next year. Although the original games feature plenty of violent scenes and brutally bleak moments, creator Neil Druckmann has promised the HBO series won't be quite as hard to watch as the source material.
Writer and director Neil has confirmed HBO's live-action adaptations won't be as violent as his iconic video game series.
His first The Last of Us instalment was released to rave reviews in 2013 and was followed by an equally acclaimed sequel in 2020.
The franchise will soon be coming to screens with a big-budget live-action adaptation, with Game of Thrones alums Pedro Pascal and Bella Ramsey in the leading roles.
Ahead of the premiere in just a couple of weeks, Neil has revealed the post-apocalyptic action won't be quite as relentless as it was in the source material.
"We need a certain amount of action, or violence, that we could use for mechanics so you could connect with Joel and get into a flow state," he explained.
"Then you would really feel like you're connected with this on-screen avatar and you're seeing the world through his eyes."
Both games force players to endure some of the most violent moments in video game history first-hand, both in cutscenes and gameplay.
Gamers direct both Joel and Ellie through a bleak post-apocalyptic world teeming with rival gangs, dangerous scavengers and fungal zombies.
Through both hand-to-hand combat and intuitive shooting mechanics, the protagonists maim and kill nearly every adversary who crosses their path.
However, Neil told SFX Magazine: "That doesn't exist in a passive medium."
While video game fans expect a certain level of action and violence from the series, HBO's live-action interpretation has taken a more low-key approach to Joel and Ellie's journey.
"One of the things that I loved hearing from [co-creator Craig Mazin] and HBO very early on was, 'Let's take out all the violence except for the very essential'," Neil recalled.
DON'T MISS:
Ozark's Jason Bateman changed Power star's character [INSIGHT]
P-Valley's Mercedes star admits cast broke filming rules [INTERVIEW]
The Witcher fans demand cancellation after 'worst reviews ever' [BACKLASH]
"That allowed the violence to have even more impact than in the game, because when you hold on showing the threat and you're seeing people's reaction to a threat, that makes it scarier.
"And when we do reveal the infected and the Clickers, you get to see what brought down humanity and why everyone is so scared."
It appears Neil, Craig and HBO have certainly taken a 'less is more' approach to adapting the original game's gruesome material.
Thankfully, this means the story will have more time to focus on the characters and hopefully flesh out their journey even further than the original game.
If the first season is a success, HBO is eventually expected to tackle the plot of The Last of Us Part II, which lets players take control of Ellie in a brutal revenge tale.
HBO's TV slate for 2023 is already looking promising with The Last of Us kicking off proceedings in mid-January.
The upcoming adaptation has already been praised for its casting, with Pedro taking on the lead role after his stunning turn as Din Djarin in The Mandalorian's first two seasons.
The Last of Us premieres Sunday, January 15 on HBO in the USA and the following Monday on Sky Go and NOW.
Source: Read Full Article