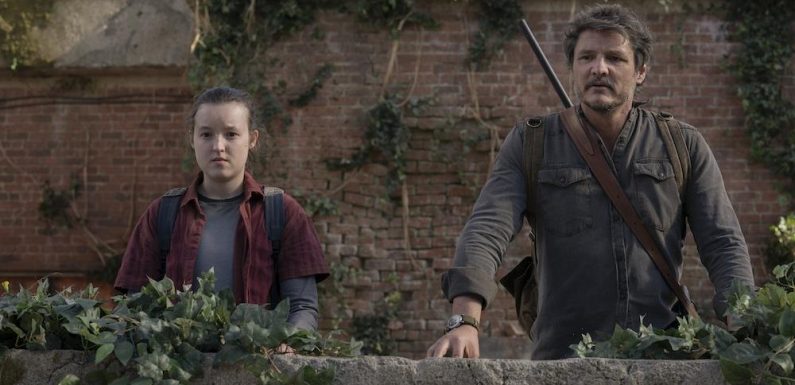 The Last Of Us went out on a high note. The season finale drew 8.2M viewers across HBO's linear channel and digital platforms on Sunday, which is the series' largest same-day audience to date.
Despite competing with the Oscars, the episode's viewership inched above last week's 8.1M for the penultimate episode. It also marks a 74% increase from the series premiere in January, which brought in 4.7M viewers.
According to HBO, the average audience for the series' first six episodes is now about 30.4M viewers across all platforms, with the series premiere approaching 40M.
Related Story
'The Last Of Us' Original Ellie Actor Ashley Johnson On Her Role As Ellie's Mother, Hanging Out With Bella Ramsey, And Excitement For Season 2
Outside of the U.S., The Last Of Us is now the most-watched show in the history of HBO Max in both Europe and Latin America.
The Last Of Us has been setting records for HBO since it premiered in January. It grew its audience consecutively for the first four weeks, and the premiere episode brought in a same-day audience of 4.7M, which was the largest debut after House of the Dragon since Boardwalk Empire launched in 2010.
Episode 3's audience was up 37%, with 6.4M people tuning in across HBO Max and linear channels — and that's with the first half of the episode going up against the AFC Championship on the east coast. By Episode 4, viewership had grown to 7.5M viewers — despite competing with the 65th annual Grammy Awards.
HBO made the decision to release Episode 5 early on HBO Max, so as not to compete directly with the Super Bowl. But according to Nielsen's streaming charts, The Last of Us still hit a milestone the week that Episode 5 debuted. The series was streamed for more than 1B minutes during the week of January 30 to February 5.
Nielsen data only includes viewing on HBO Max, and Nielsen doesn't break down viewership by episode. So while it's not a complete picture, it gives additional context to the series' growing popularity. HBO's viewership data indicates that 11.6M people tuned in across the weekend for Episode 5.
In the home stretch, the same-day audience inched toward 8M viewers, breaking that milestone with the penultimate episode on March 5.
Below is viewership data broken down by episode:
Episode 1 – 4.7 million (Jan. 15)
Episode 2 – 5.7 million (Jan. 22)
Episode 3 – 6.4 million (Jan. 29)
Episode 4 – 7.5 million (Feb. 5)
Episode 5 – 11.6 million (Feb. 10-Feb. 12)*
*Early premiere, includes data from Friday to Sunday
Episode 6 – 7.8 million (Feb. 19)
Episode 7 – 7.7 million (Feb. 26)
Episode 8 – 8.1 million (March 5)
Episode 9 – 8.2 million (March 12)
The series, which is based on the PlayStation game, takes place 20 years after modern civilization has been destroyed. Joel, a hardened survivor, is hired to smuggle Ellie, a 14-year-old girl, out of an oppressive quarantine zone. What starts as a small job soon becomes a brutal journey as they both must traverse the U.S. and depend on each other for survival.
It stars Pedro Pascal, Bella Ramsey, Gabriel Luna, Anna Torv, Nico Parker, Murray Bartlett and Nick Offerman as well as Melanie Lynskey, Storm Reid, Merle Dandridge, Jeffrey Pierce, Lamar Johnson, Keivonn Woodard, Graham Greene, Elaine Miles, Ashley Johnson and Troy Baker.
The Last of Us is written and executive produced by Craig Mazin and Neil Druckmann. It is a co-production with Sony Pictures Television along with PlayStation Productions, Word Games, The Mighty Mint and Naughty Dog. Carolyn Strauss, Evan Wells, Asad Qizilbash, Carter Swan, and Rose Lam also exec produce.
Must Read Stories
TV Review: Oscars Moves Past Slap With Conventional But Cheery Night
Hollywood Does The Conga & Chows On In-N-Out At Vanity Fair Oscar Party: Guest List
Red Carpet Fashion & Arrivals: Bassett, Williams, Blanchett & Many More
The Oscars' Biggest Moments, Surprises & Snubs: Cocaine Bear, Malala & More
Read More About:
Source: Read Full Article