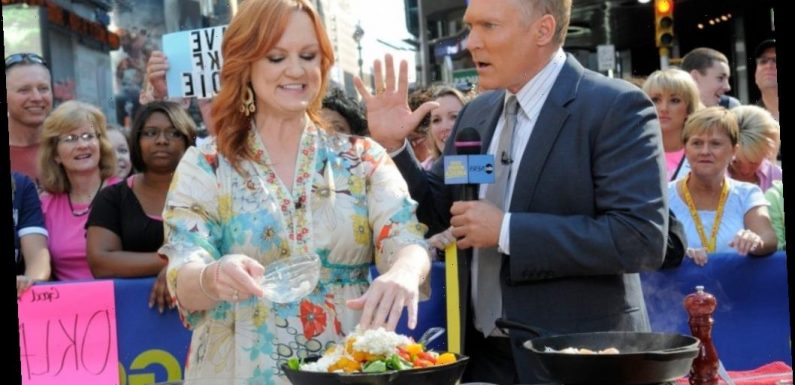 Even if you're a big fan of The Pioneer Woman star Ree Drummond, there might be a few things you don't know about her. Here are six fun facts about the Food Network celebrity.
Ree Drummond used to be a vegetarian
Drummond didn't always eat meat. There was a time in her life when she preferred to follow a vegetarian diet. In her Pioneer Woman blog, Drummond says she decided during her first year of college to become a vegetarian. She made this choice during one of her classes.
"I up and decided one day, deep in the middle of my 'Women, Religion, and Sexuality' class, that I was a vegetarian," wrote Drummond. "And I'm still, to this day, not sure why. I never had any real aversion to meat itself, nor was I necessarily against the practice of raising animals for the purposes of meat production, nor did I question the nutritive or health value of meat, nor was I ethically or morally opposed to the idea of eating meat."
Ree Drummond craved McDonald's during her first pregnancy
In her book Black Heels to Tractor Wheels, Drummond spoke about the time she had major McDonald's cravings during her first pregnancy. Drummond would skip breakfast before her doctor's appointments so she would meet the weight requirements. Once the appointment was over, she would order a large McDonald's meal.
Drummond would make sure to schedule her appointments first thing in the morning so she could reward herself with McDonald's afterward and eat as much as she wanted. "By the time I made the hour-long drive to the doctor's office in my hometown and endured the 30-minute appointment, I was ravenous," wrote Drummond. "Violently hungry. McDonald's was the only thing that could satisfy."
Ree Drummond doesn't film 'The Pioneer Woman' in her home
It looks like Drummond films her cooking show in her home, but that's not the case. Rather, episodes of The Pioneer Woman are filmed at the Lodge. This space was originally supposed to be used as a guest house, but it became the set for The Pioneer Woman, according to the website. The Lodge has a test kitchen, office, prep space, and prop room.
In her magazine, The Accidental Country Girl says she doesn't film at home because she uses the Lodge kitchen for events and large gatherings. She also says her house was full of kids when she began filming the show in 2011, so that wasn't the ideal space. She also likes that the Lodge can accommodate plenty of people.
The Pioneer Woman has a crush on Kevin Costner and five other celebrities
Drummond shared a list of her celebrity crushes on her website. At the top of the list is Benicio del Toro. He's best known for his appearances in Sicaro and Guardians of the Galaxy. Second on her list is Denzel Washington. He's best known for starring in The Equalizer movies, and Training Day.
Javier Bardem is her next celebrity crush. Bardem is best known for his appearances in Skyfall; Eat, Pray, Love; and No Country for Old Men. Drummond's final three celebrity crushes are Hugh Grant, Dermot Mulroney, and Kevin Costner. Who is Ladd Drummond's celebrity crush? He once offered the ultimate compliment and said his celebrity crush is his wife.
Follow Sheiresa Ngo on Twitter.
Source: Read Full Article