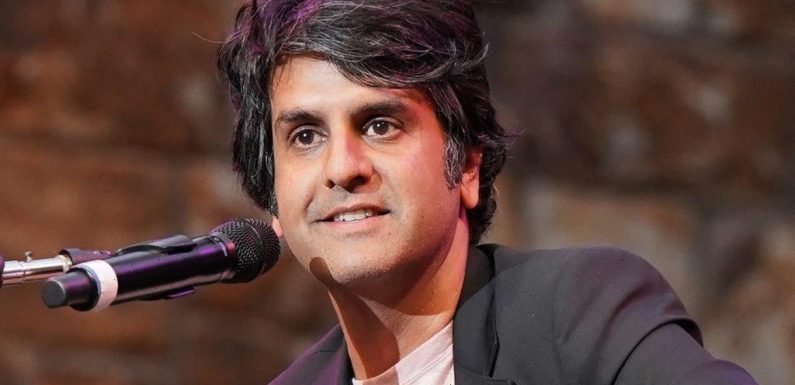 This Is Us has been a fan favorite for six seasons. Part of its success is likely due to the personal nature of the material. Its star-studded cast certainly hasn't hurt, either. But everything about the show comes together, which is what makes it such a hit. The actors give their best, and the writing is heartfelt. Even the music is special.
That's because it was written by a veteran musician who cares about the show's characters and plot as much as fans do. The music is personal for composer Siddhartha Khosla.
Dan Fogelman and Siddhartha Khosla have been working together for a decade
This Is Us creator Dan Fogelman is a television veteran. And Siddhartha Khosla has been the composer for Fogelman's shows for about a decade. In 2012, The Neighbors, a comedy about aliens, premiered on ABC. It was a good show, albeit short-lived. But the relationship that Khosla and Fogelman formed has lasted much longer.
Khosla and Fogelman already knew each other from college. Although they were friends and even moved to Hollywood at the same time, it wasn't to collaborate. They both worked on their respective careers. In 2012, Khosla found his at a standstill. Things weren't going the way he had planned when Fogelman asked him to score The Neighbors. The rest is history.
According to Khosla, it's rare for them to work on separate projects. After 2012, "I started doing almost everything he started doing in TV," he told Insider.
The music in 'This Is Us' is personal
This Is Us is personal for Fogelman. It's based partly on his real life. Like the show's Pearson children, the prolific TV creator also lost his father. Fittingly, the music Khosla has created for the show is also personal. The composer dug into his Indian roots for the score, even though it sometimes scared him.
He told Insider he even asked Fogelman early in the series: "Hey, is this score too Indian? Is this weird?"
Khosla uses traditional Indian instruments for his score, although he showcases them in nontraditional ways. For that reason, the score doesn't always come off sounding Indian-influenced, although the influences surface in certain emotional movements.
According to Khosla, it gives the score an "atmospheric" quality.
"Almost half of what I'm doing is classical Indian instruments, but I'm running them through effects and reverbs and treating them so they become sort of these wall of sound, atmospheric things."
'This Is Us' has a complex score
Although Khosla's Indian roots influence his score, its true inspiration comes from the script. Khosla has musical themes for different characters, though sometimes they come up so infrequently that fans might not notice. He sees the dialogue as the main driver of the music and even uses the monologues as lyrics to the music he creates.
Khosla's complex and multifaceted view of the This Is Us score gives it complex, deep music. His relationship with Fogelman also influences the music. The two are lifelong friends, and Khosla knows how important This Is Us is to Fogelman. Knowing how Fogelman's life has influenced the script makes it almost as if the music is a score of Fogelman's life, Khosla said. The two are very close, and their closeness has allowed Khosla to get personal with his music and even use his own childhood in India as inspiration.
"We've seen each other at some of our most vulnerable points in our lives," Khosla said of Fogelman. He's seen me at some of the lowest moments of my life, and I've seen him at some of the lowest moments of his life. So, we know each other, and so there is a trust there."
Source: Read Full Article