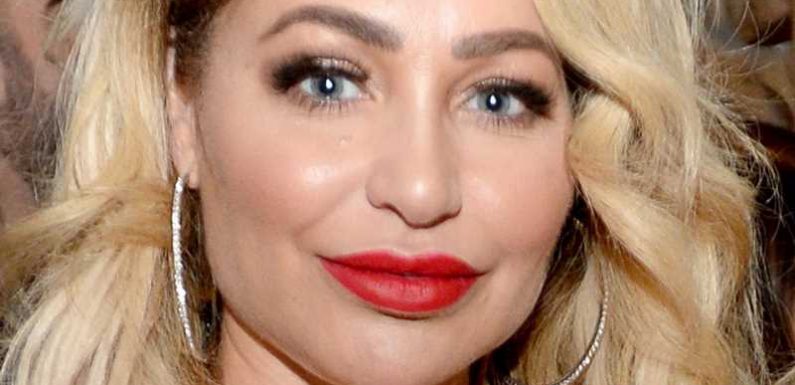 We first met Stacey Silva through her twin sister, Darcey, when she appeared on the "90 Day Fiancé" franchise in 2017. Always quick with a quip or a sarcastic remark, Stacey served as her sister's conscience, and frequently reminded her of her worth, per CheatSheet. Were it not for Stacey, Darcey may still be hanging on to her exes Jesse Meester and Tom Brooks — two men who never deserved our Darcey, thank you. 
But, thanks to Stacey, Darcey now has two things: a man named Georgi Rusev that loves her very much, and a successful spin-off show called "Darcey & Stacey," which also stars Stacey. Stacey, herself, has found love with Florian Sukaj from Albania, who was also featured on some episodes of "90 Day Fiancé" back when Tom Brooks was still doddering around Darcey. 
Did you know, though, that Stacey has an ex-husband that she was married to before the reality show fame? Let's take a look at what we know about Stacey Silva's ex-husband.
Stacey's ex-husband is a former sports star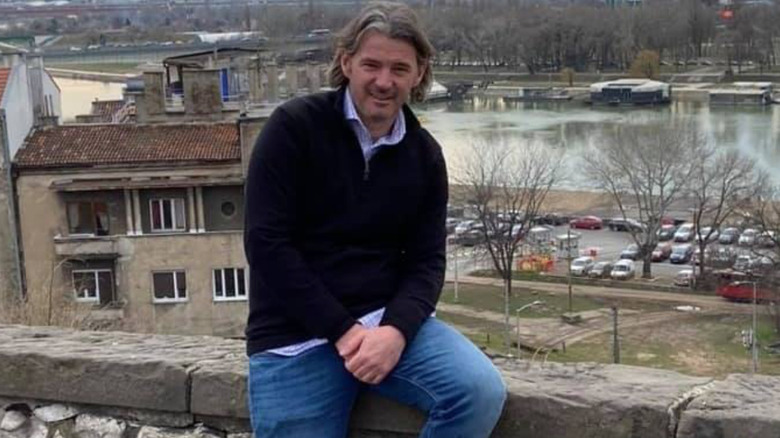 Back when Darcey and Stacey Silva were still rising stars and starred in a reality show called "The Twin Life" — where they looked very different than they do today — their husbands were standing right alongside them. Darcey's ex-husband is a man by the name of Frank Bollock, who is also the father of her two daughters, Aniko and Aspen, per Distractify. 
As for Stacey, her ex-husband is named Goran Vasic (pictured above), a former professional soccer player. In "The Twin Life" trailer, Stacey said meeting Goran was like "love at first sight." Unfortunately, things didn't work out between them. While their full relationship timeline is unclear, ScreenRant reports that they got divorced around the same time Darcey divorced Frank.
Like her twin sister, Stacey has two children — sons Parker and Mateo — with her ex-husband. Unlike Darcey's children, Stacey's children prefer to stay out of the spotlight. Monsters and Critics, however, reported in December 2020 that Mateo was a senior in high school and was a member of the Middletown High wrestling team. He graduated in 2021, per Goran's Facebook page. Parker, on the other hand, seems to be taking after his father and plays on his school's soccer team and for a soccer club called Oakwood Soccer Club in Glastonbury, Connecticut. Regardless of if they're in the spotlight or not, Darcey is proud of her sons, calling them her "world" on "The Sarah Fraser Show" in December 2020.
Source: Read Full Article