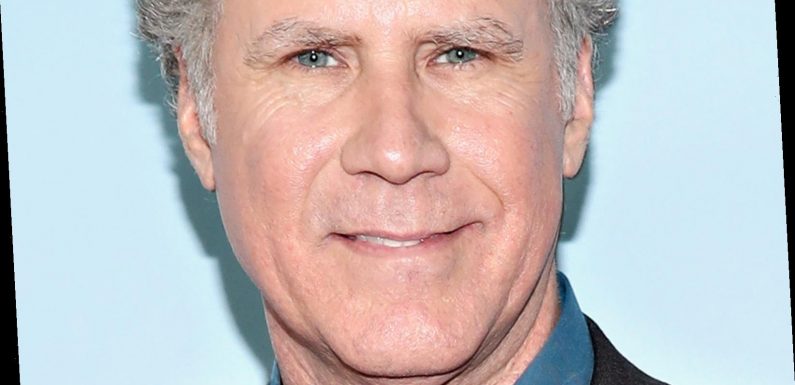 Will Ferrell is one of Hollywood's funniest entertainers with iconic roles in Anchorman, Daddy's Home, Get Hard, and Elf, as per IMDb. Ferrell got his big break when he joined the cast of Saturday Night Live in 1995 until he left in 2002 after seven years, according to the Chicago Tribune. Ferrell returned to host the show five more times and joined a slew of A-List actors to become part of the Five Timers Club (via The Wrap).
Considering Ferrell's on screen success, it should come as no surprise that his personal life is also merry. The star has been married to Viveca Paulin for over 20 years (via PopSugar), with their love story being like a scene out of a high school rom-com. Ferrell often brings his wife to award ceremonies, there's actually a lot more you should know about Paulin. Keep scrolling to find out the truth about Ferrell's wife.
Will Ferrell's wife Viveca loves art and is passionate about creatives
Although Will Ferrell met Viveca Paulin in acting class in 1995, she is more interested in the arts. The Swedish-born blonde is a renowned auctioneer (per Elle). She earned a B.A. in art history at Pomona College in 1991 (via ARTnews). In 2013, Paulin founded the Los Angeles County Museum of Art's Contemporary Friends, which has helped the museum acquire over 26 pieces of work, according to LACMA's official press release. "Being around the auction houses made the transition to collecting an easy one, particularly with prints," Paulin told ARTnews. "I am drawn to artists that think differently than I do."
While her full-time job is an auctioneer, Paulin has made several appearances on film and television. She made her on-screen debut in 1997's Money Talks and even made a cameo appearance in her husband's film A Night at the Roxbury in 1998 (per IMDb). She also voiced a character of an auctioneer in 2018's Ralph Breaks the Internet.
For his part, Ferrell is supportive of Paulin's career, telling The Guardian in 2015 that he's willing to be a stay-at-home dad to their three boys. "I am often saying to my wife if she ever wants to go back and study I will be happy to stay home and pack up work and drive the boys to all their sports practices," he said. "I would love that."
Source: Read Full Article