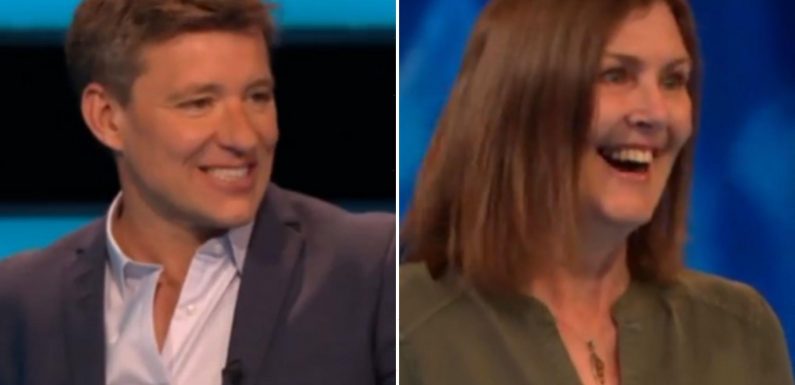 TIPPING Point fans were all saying the same thing about the latest mystery prize a contestant won.
During Thursday's episode of the popular ITV quiz, which is fronted by Ben Shephard, viewers were introduced to three new players.
GMB host Ben, 47, welcomed business development manager Vicki, roadside recovery dispatcher Des and Liz, a nurse from Cardiff.
They were all hoping to successfully take on the machine and win cash to take home.
During the game a number of mystery prizes were on offer to be won.
The prizes usually go down like a lead balloon with viewers and they're often slammed as "rubbish".
Most read in News TV
Celebrity Gogglebox legend set to return to sofa for next series
BBC Breakfast viewers stunned after Neighbours star swears live on air
Naga Munchetty disappears from BBC Breakfast – as Charlie Stayt hosts alone
I found my dad Dumbledore face down in a pound of coke says Richard Harris' son
However, viewers were stunned as one contestant won an amazing prize.
Host Ben told Liz she had won a 'first class' helicopter ride which will take her and one other person on a luxury tour.
Taking to social media fans of the show praised producers for finally giving away a quality prize.
"Wow decent mystery prize for once," said one viewer.
Another posted: "Chopper ride looks cool, finally ITV upping their game."
Read more on Tipping Point
Tipping Point viewers mock contestant after major blunder on time question
Tipping Point fans seriously distracted as 'Gogglebox star' appears on show
"Finally something better than a blender on Tipping Point," joked a third fan.
Meanwhile, Tipping Point fans were recently left baffled when one contestant seemed to suffer a major blunder.
Steven was the hopeful in question who was appearing alongside his fellow players Emily and Lillian when he made the huge error.
Host Ben asked him: "How many minutes are there in half an hour?"
Appearing instantly confused about what he had been asked, Steven said:  "Four…"
Ben snapped back: "It's 30!"
The dodgy answer set Twitter alight as they could not believe what they were hearing.
Tipping Point airs weekdays from 4pm on ITV1.
We pay for your stories!
Do you have a story for The Sun Showbiz team?
Email [email protected] or call us direct on 0207 782 4220 .
We pay for videos too. Click here to upload yours.
Source: Read Full Article