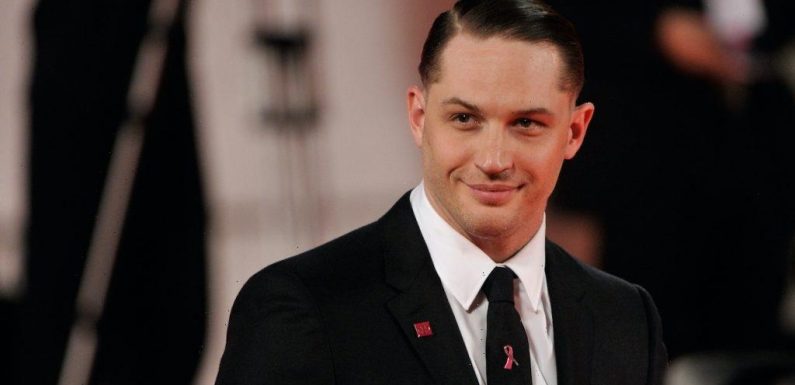 Tom Hardy is beyond excited about the upcoming release of Let There Be Carnage, the second Venom film in the Marvel Cinematic Universe. The movie, which is set to come out in September, features Hardy reprising his role as one of Marvel's most popular antiheroes.
Based on Hardy's reaction to Let There Be Carnage, it would appear that the excitement is for a good reason.
Hardy claims that Sony is so happy with the movie that he's already making plans to create a third film.
Tom Hardy loves the look of 'Let There Be Carnage'
Hardy discussed his satisfaction with Let There Be Carnage during a recent interview with Esquire, although he refused to go into detail about it. 
"I'm pleased with it. I'm really pleased with it," he said. "I've got to be careful how I speak, because I'm a studio man. I'm an exec! Believe it or not."
Hardy had significantly more input in the development of Let There Be Carnage than its predecessor and even got a production credit for the upcoming film, although he claims the title is only a formality.
"A producer is what I'd be doing anyway if I was just acting, I'd just be arguing with the studio about it," he said.
He really wants to make a 3rd 'Venom' movie
The Dark Knight Rises star revealed that even though he can't say much about There Will Be Carnage, the movie's production studio is very happy with what they're releasing. So much so, that he believes a third Venom film may soon be in the works.
"I'm thinking about the third movie as well, because I think you need to write that at the same time," Hardy said. "A third won't be greenlit until the second is successful, but the studio [was] really, really pleased with number two."
"Things find you," he says. "You go, 'Oh, I can bring something to that,' or someone else has ID-ed me, like, 'Oh, you've got mental health issues, why don't you play this!'" He gives a wheezing laugh. "I don't know. But it's a nice fit."
Tom Hardy wants to be cautious about Venom's legacy
Hardy also noted that even though he's excited about working on more Venom films, he doesn't want to jump the gun.
"There were other objectives with Venom, but they were minor compared to the main objective: can I land Eddie Brock and Venom as an established Marvel superhero?" Hardy said. "Venom and Eddie Brock are part of a universal canon among those who know about superheroes, so I don't want to scratch the record."
He understands the legacy of the iconic Marvel character and doesn't want to tarnish Venom's name by putting out a bad movie.
"I'd like to be part of that legacy and not bugger it up completely," he said. "Not bring shame on it. Ha! You've got Black Panther, Thor, Wonder Woman, Venom; there's not one that you go, 'Ooh God, have you seen that? That's fucking terrible! Avoid the fucking terrible one!' Maybe people dislike it, maybe people really like it, but it's not dismissed."
There Will Be Carnage hits theaters on September 24. 
Source: Read Full Article