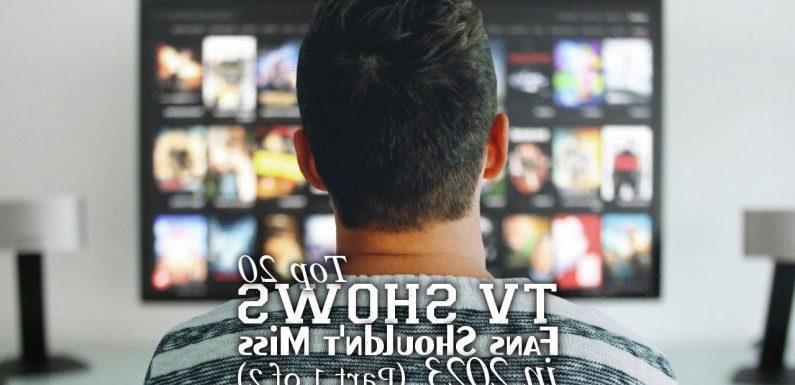 From superhero series to an adaptation of a critically-acclaimed video game and from new and returning shows, fans are definitely in for treats in 2023.
AceShowbiz -As we've entered 2023, it's time to talk about the amazing TV shows that are coming this year. From superhero series to an adaptation of a critically-acclaimed video game and from new to returning shows, fans are definitely in for treats in 2023.
The 20 chosen series are coming from various genres, including sci-fi, drama and thriller, that hopefully cater to fans' taste. There are also fan-favorite reality TV shows which are set to return for a new season.
AceShowbiz has curated Top 20 TV shows fans should check out in 2023. In the first part, we have listed 10 new shows that you shouldn't miss. Meanwhile, the second part will take a look at returning reality shows and scripted series that will offer its follow-up stories in 2023.
1. The Idol (TBA)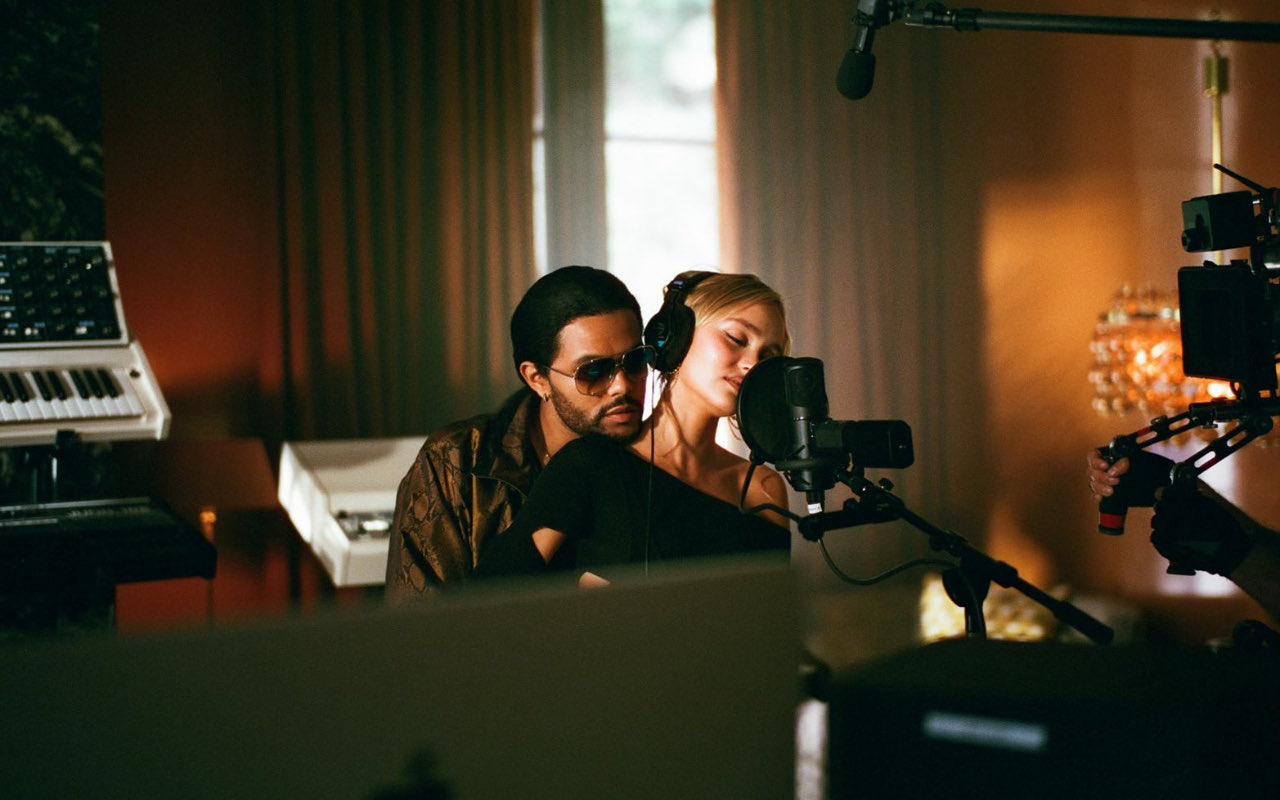 Yes, you heard it right. Grammy Award winner The Weeknd (Abel Tesfaye) co-created and stars on "The Idol". If that doesn't pique your curiosity yet, knowing that Reza Fahim and "Euphoria" creator Sam Levinson are also credited as co-creators should give at least a reason to watch this drama series.
Centering on Jocelyn (Lily-Rose Depp), a struggling pop idol who resolves to reclaim her title as the sexiest pop star in America, it's likely to depict a life that The Weeknd is very familiar with. The Canadian singer himself plays self-help guru and secret cult leader Tedros, who will develop a complicated relationship with Jocelyn. The release date for "The Idol" has yet to be revealed, but it is set to arrive sometime in 2023.
2. True Lies (March 1)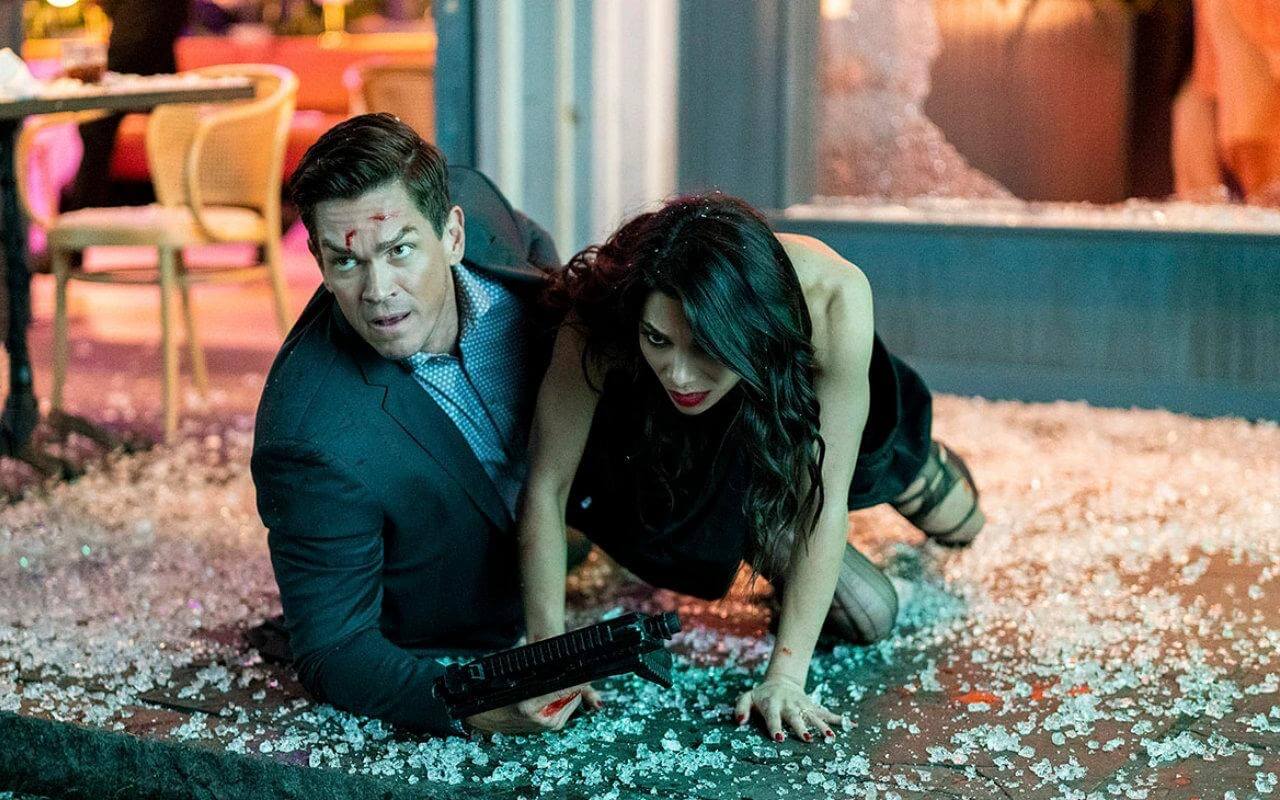 "True Lies" is finally coming to the small screen, almost three decades since the film became a hit in 1994. From critically-acclaimed filmmaker, the spy action comedy starring Arnold Schwarzenegger was praised for its balanced mix of action and humor, which viewers can look forward to on the TV adaptation.
After years of development, the TV series is finally coming together on CBS with Steve Howey ("Shameless") and Ginger Gonzaga ("I'm Dying Up Here", "She-Hulk: Attorney at Law"), who reprise their roles as Harry and Helen Tasker. The upcoming series also stars Erica Hernandez, Omar Miller, Mike O'Gorman, Annabella Didion and Lucas Jaye. It is set to debut on March 1, 2023 after previously scheduled to premiere on February 23.
3. The Walking Dead: Dead City (April 2023)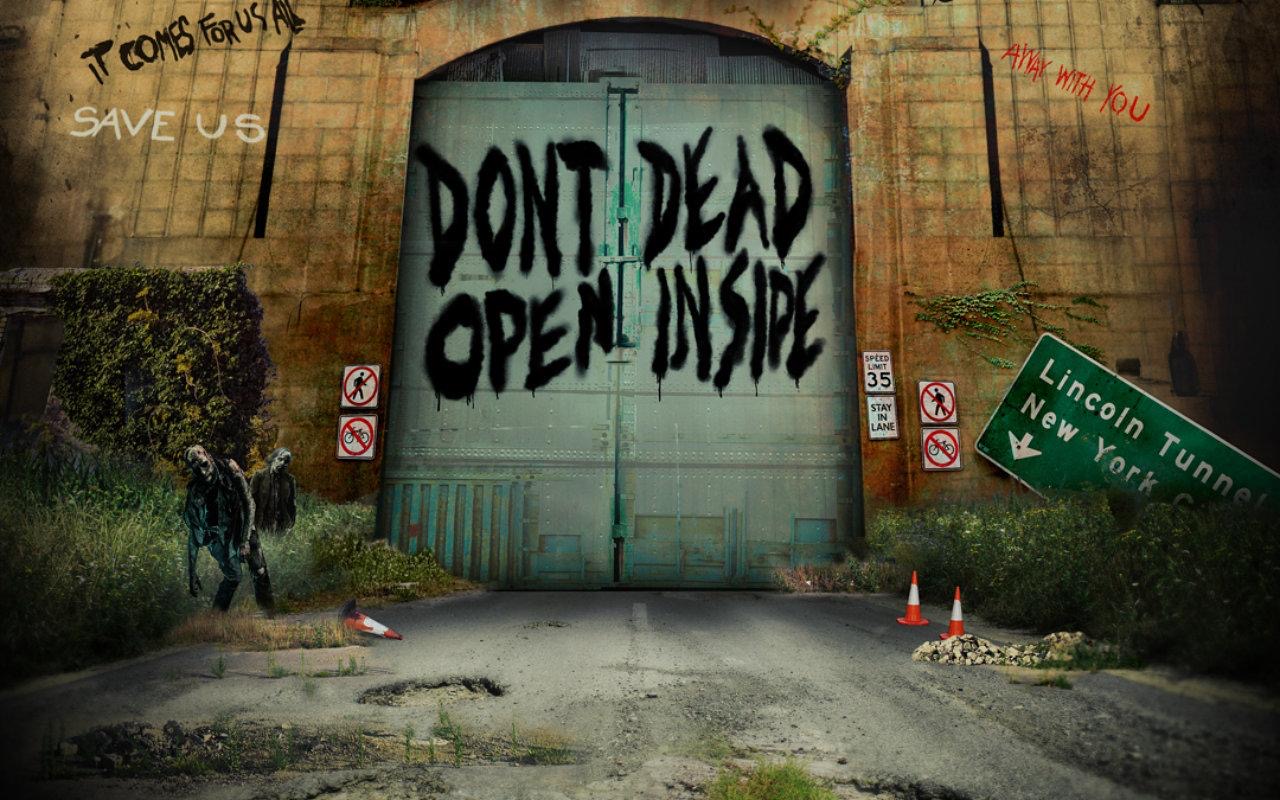 Still reeling from the end of "The Walking Dead"? AMC is ready to fill the hole with several spin-off series. One of them is "The Walking Dead: Dead City" which is set in New York City. Focusing on Jeffrey Dean Morgan's Negan and Lauren Cohan's Maggie, the miniseries will show the new dynamic between the two characters, who have been at odds with each other after Negan brutally murdered Maggie's husband Glenn in season 7 premiere.
The 6-part series, which is set two years after "The Walking Dead" series finale, will see the two "traveling into a post-apocalyptic Manhattan long ago cut off from the mainland." It will be interesting to see how the unlikely pair face the new threat together amid their tension as Negan feels wholeheartedly apologetic for murdering Glenn. Maggie, meanwhile, makes it clear that he'll never be fully forgiven for it. "Dead City" is slated to premiere sometime in April 2023.
4. Poker Face (January 26)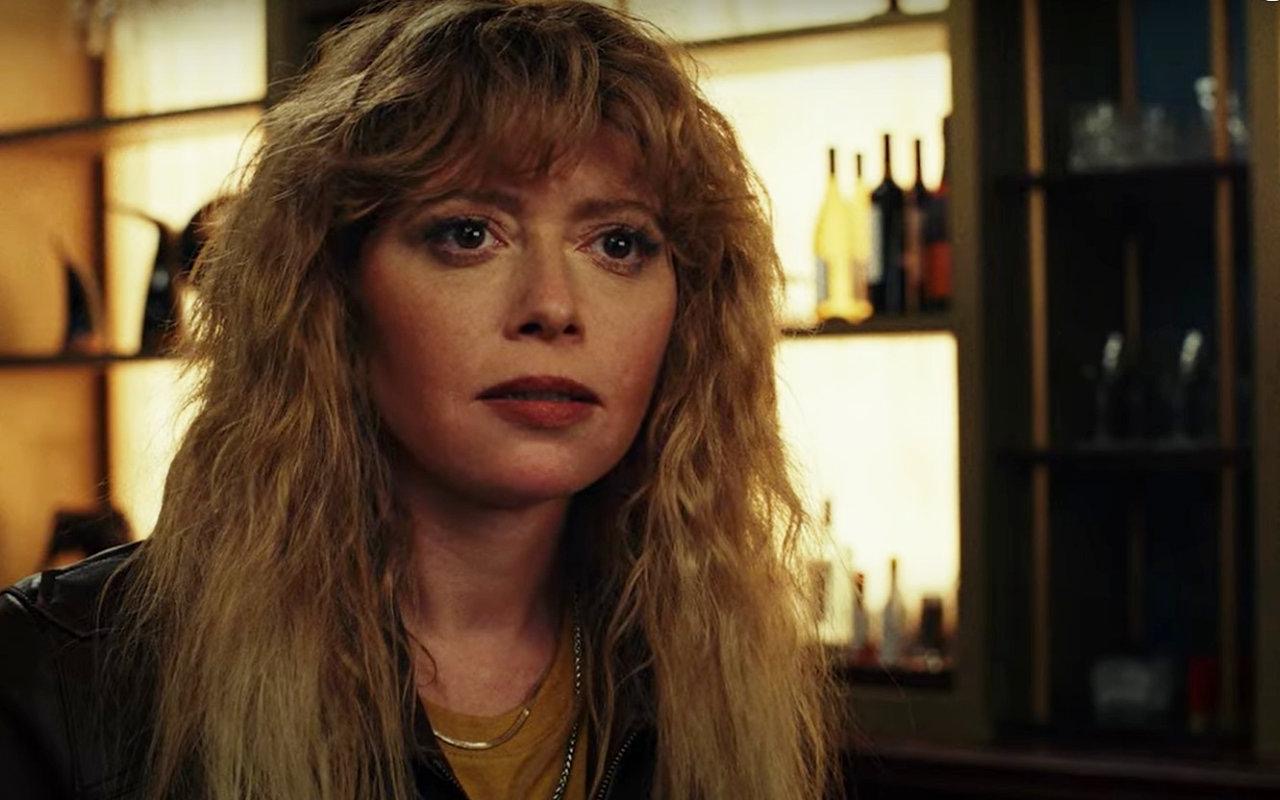 Following his success with the "Knives Out" franchise, Rian Johnson is branching out to the small screen. Helmed, written and produced by the director, "Poker Face" marks the critically-acclaimed first television series. With the filmmaker attached to the project, expect a tense crime-solving storyline that'll keep you glued to your screen.
In the first teaser of "Poker Face", fans are introduced to the character of Charlie Cale (Natasha Lyonne). She is described as a bitter detective who's working on solving a series of crimes. The show will also feature appearances from Joseph Gordon-Levitt, Adrien Brody, Nick Nolte, Chloe Sevigny, Ellen Barkin, Tim Meadows, Jameela Jamil, Lil Rel Howery, Noah Segan and more. "Poker Face" is officially on the case on January 26, 2023.
5. Agatha: Coven of Chaos (TBA)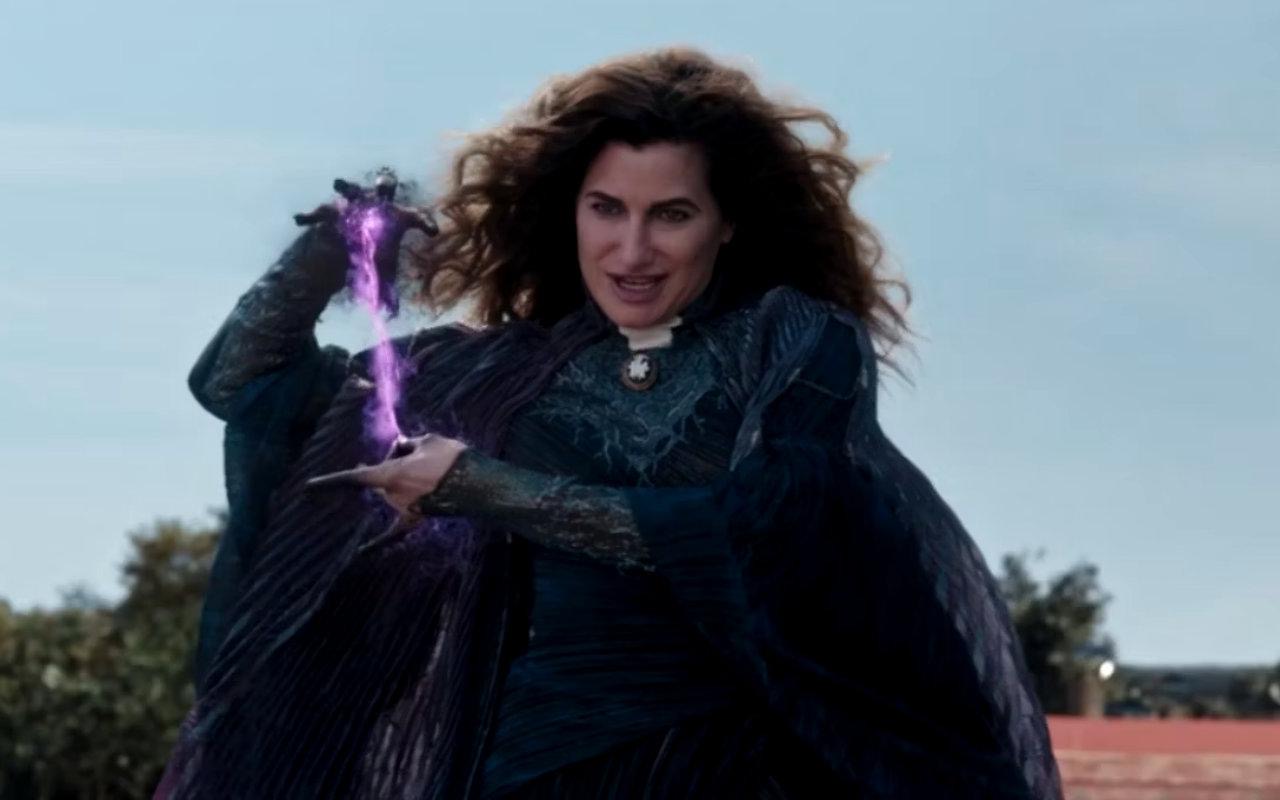 Fans of Marvel Cinematic Universe, meanwhile, are treated to a new series in 2023 too. Following the huge success of Jac Schaeffer's "WandaVision", Marvel and Disney follow it up with "Agatha: Coven of Chaos" that will center on villain Agatha Harkness. The series marks the twenty-fifth TV series in the Marvel Cinematic Universe and the eighth installment of Phase Five.
In the finale of "WandaVision", Wanda (Elizabeth Olsen) beat Agatha and the witch ended up being trapped in her Agnes persona. Kathryn will reprise her role as Agatha with Emma Calfield Ford returning to play her role of Dottie. Joe Locke also reportedly joins the cast in an undisclosed role. "Agatha: Coven of Chaos" will be released sometime in winter 2023.
6. Star Wars: Skeleton Crew (TBA)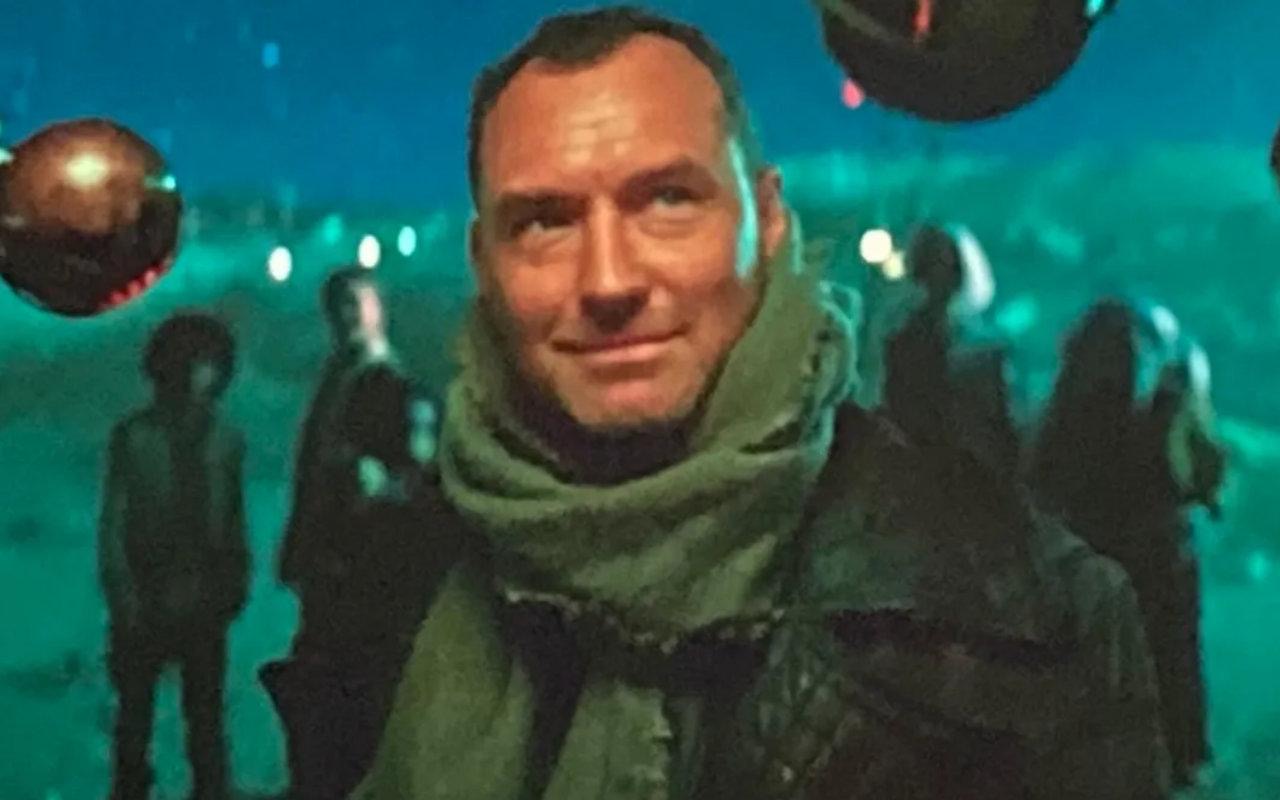 "Star Wars" fans are in for a treat in 2023. The upcoming year will be a year full of amazing shows in "Star Wars" franchise, including "Star Wars: Skeleton Crew". Starring Oscar-nominated actor Jude Law in a mysterious character, the new show will be set nine years after the battle of Yavin which is five years after "Star Wars: Episode VI – Return of the Jedi". It is set to focus on a group of kids lost in the Galaxy who are looking for a way home.
Jon Watts ("Spider-Man: No Way Home") and Christopher Ford ("Chaos Walking") will team up to develop the project which is set during the same period as "The Mandalorian". "Star Wars: Skeleton Crew" is expected to premiere on Disney+ sometime in 2023.
7. Secret Invasion (TBA)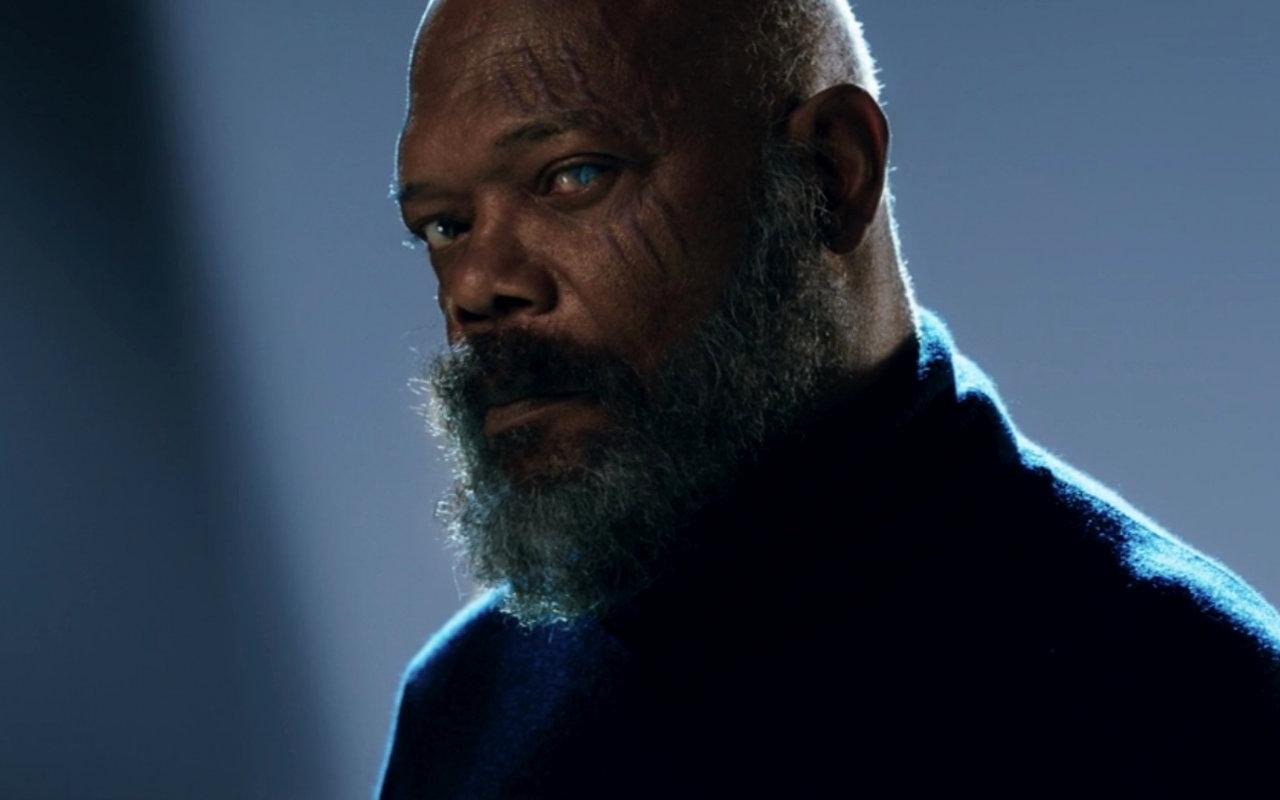 After appearing in numerous MCU films and TV series, Samuel L. Jackson is finally getting a show centering on his character Nick Fury. Based on the MCU comic plotline of the same title, "Secret Invasion" follows the former S.H.I.E.L.D. director who is getting wrapped up in a Skrull conspiracy, as the alien shapeshifters are hiding in large numbers on Earth.
Samuel isn't the only main attraction though as it boasts a star-studded cast that also includes Martin Freeman, who reprises his role as CIA agent Everett Ross, Ben Mendelsohn, who also returns as Talos, as well as award-winning actress Emilia Clarke, Oscar winner Olivia Colman and Kingsley Ben-Adir. Thomas Bezucha ("Let Him Go") and Ali Selim ("The Looming Tower") will serve behind the lens, with Kyle Bradstreet, who is known for producing and writing for "Mr. Robot", penning the script.
8. Ahsoka (TBA)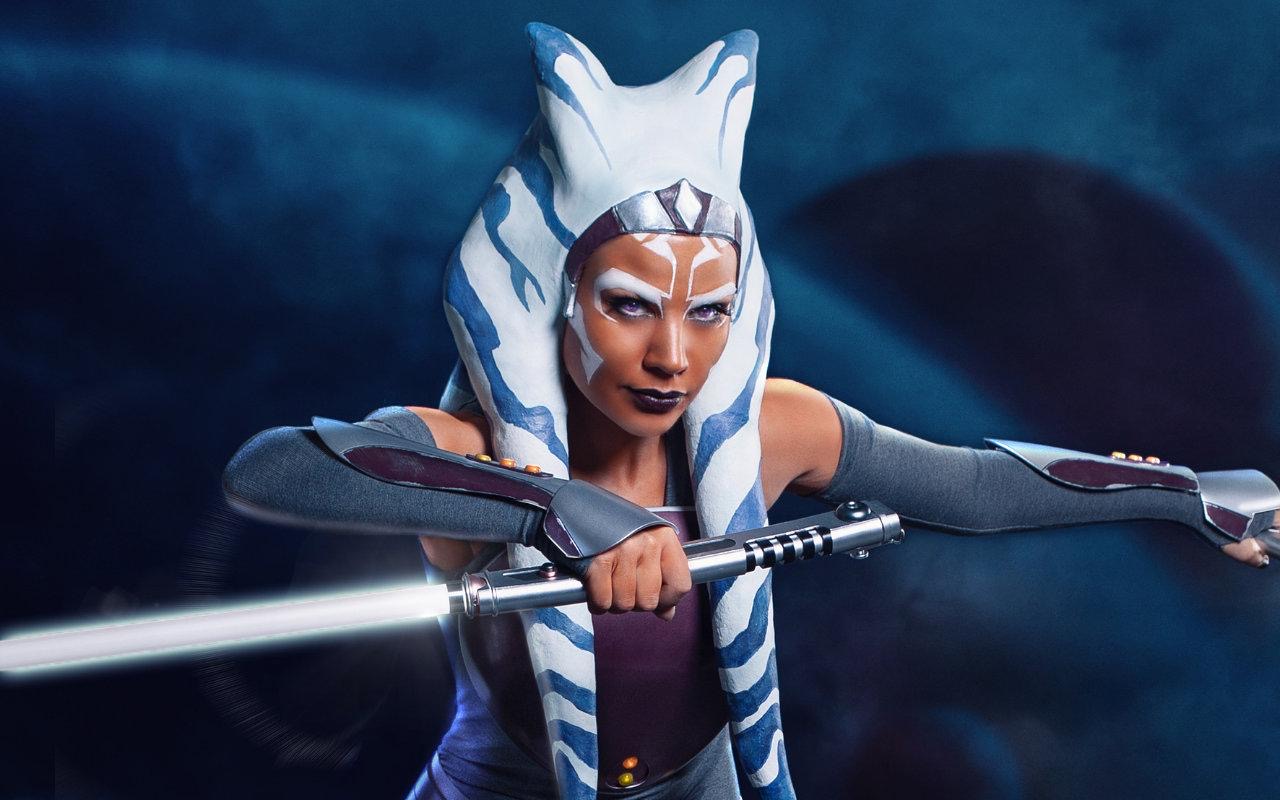 This is another great news for "Star Wars" fans. After being introduced in season 2 of "The Mandalorian", Ahsoka Tano is getting a standalone series titled "Ahsoka". Details of the upcoming series are being kept under wraps, but the end of her episode on "The Mandalorian" clearly showed that she was on the hunt for Grand Admiral Thrawn, the Chiss Imperial leader and a major antagonist from "Star Wars Rebels".
Serving as the writer, director showrunner for the series is Dave Filoni, who has been involved in pretty much every single "Star Wars" television project. Joining Filoni as producers are MCU vet Jon Favreau and Kathleen Kennedy. As for the cast, "Daredevil" star Rosario Dawson is set to bring Ahsoka to life once again. No exact release date for "Ahsoka" has been announced.
9. Echo (TBA)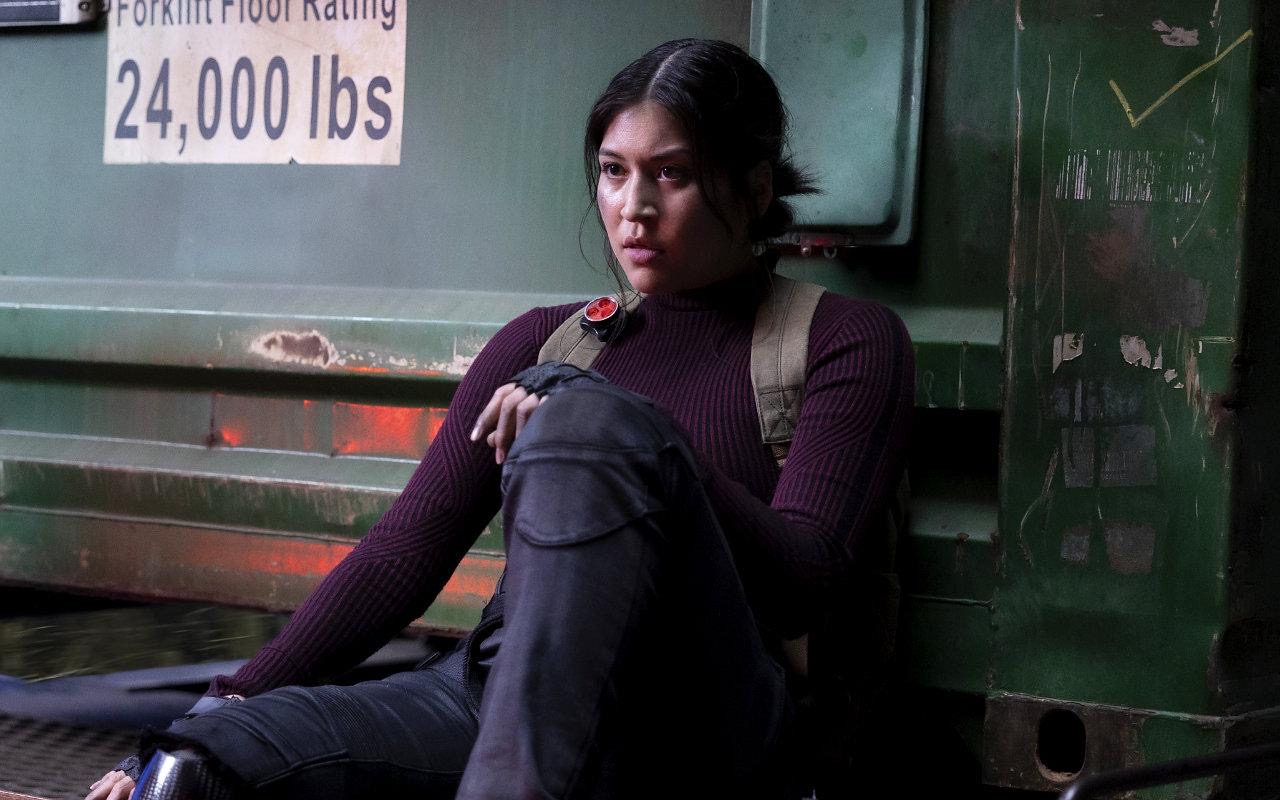 After being treated to "Hawkeye" at the tail end of 2021, superhero fans will be getting a series centering on one of the interesting characters from the Disney+ limited series. The streaming platform and Marvel are developing "Echo", a spin-off series to "Hawkeye" that puts Maya Lopez a.k.a. Echo on the focus.
Played by Alaqua Cox, Maya is a deaf young woman who can seamlessly replicate the movement of others. Veteran actor Zahn McClarnon also returns as William Lopez, Maya's deceased father who was a member of the Tracksuit Mafia. The show, which seemingly will delve into Maya's origin, will see the superhero returning to her unrevealed hometown while confronting her troubled past as a gang leader and adopted niece of Wilson Fisk/Kingpin. Not stopping there, Marion Dayre, who is known for her work on "Better Call Saul", is set to give a contribution as the head writer as well as executive producer.
10. The Last of Us (TBA)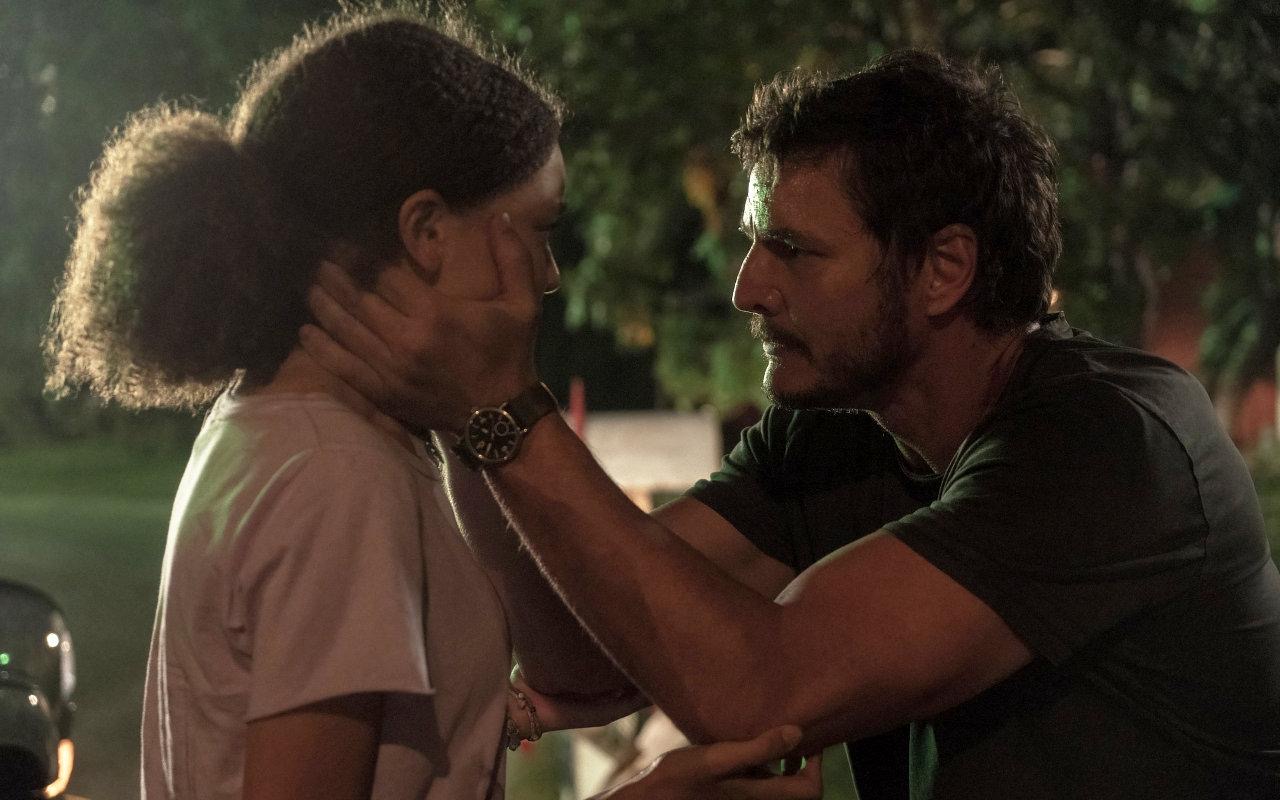 Nine years after it was first announced, "The Last of Us" is finally coming to the small screen. Based on Naught Dog Studios' critically acclaimed sneaky and scary survival horror game, the series is set in 2033, 20 years after the world's population has been decimated by a fungal infestation of the brain that initially makes its victims violently insane and feral, and later destroys their eyes, forcing them to use echo-location to find people – and rip their throats out.
"The Last of Us" will feature Pedro Pascal ("Game of Thrones", "The Mandalorian") as he's tapped to play the role of father figure Joel. Meanwhile, Ellie will be played by Pedro's "Game of Thrones" co-star Bella Ramsey. As for the people working behind-the-scenes, there will be Craig Mazin, the Emmy-winning creator of HBO's "Chernobyl", who produces the series alongside Neil Druckmann, the creator behind the hit video game series. "The Last of Us" is coming to HBO and HBOMax sometime in 2023.
You can share this post!
Source: Read Full Article