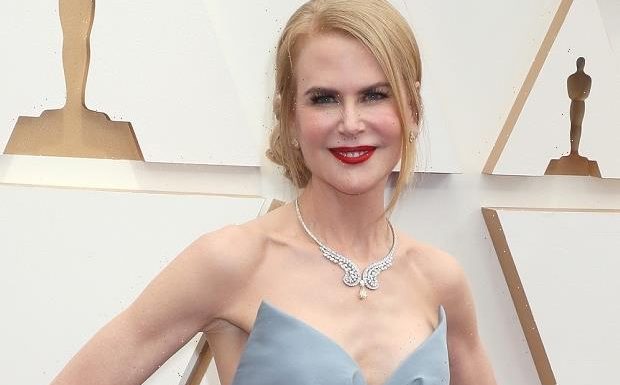 Nicole Kidman just can't stay away from HBO: The Big Little Lies vet is headed back to the premium cable network as the star and executive producer of the limited series The Perfect Nanny, our sister site Deadline reports.
The project hails from Pen15 co-creator/co-star Maya Erskine, who will write The Perfect Nanny, in addition to headlining the series with Kidman.
Based on the book of the same name by Leïla SlimaniIn, The Perfect Nanny tells the story of "a seemingly perfect nanny [who] goes to work for a couple with two young children, but her helpful personality eventually deteriorates into something sinister."
Ready for some more recent newsy nuggets? Well…
* CNBC is closing up shop on Jay Leno's Garage, cancelling the reality series after seven seasons, per The Hollywood Reporter.
* Somebody Feed Phil has been renewed for Season 7 at Netflix.
* For the first time in the How I Met… franchise's history, How I Met Your Father will shoot its Season 2 finale in front of a live studio audience. Ticket information for the Feb. 3 taping can be found here.
* The 2023 SCAD TVfest, taking place Feb. 9-11 in Atlanta, will present Yellowstone's Wes Bentley with the Virtuoso Award, while The Office vet Craig Robinson will receive the Spotlight Award. Panels will also be held for grown-ish, Harley Quinn, True Lies, Fear the Walking Dead, Reservation Dogs, The Lord of the Rings: The Rings of Power and more. See the full lineup here.
* Kiefer Sutherland falls down a Rabbit Hole of deception in a new teaser for his upcoming Paramount+ thriller, which premieres Sunday, March 26 with two episodes followed by weekly releases:
Which of today's TVLine Items pique your interest?
Source: Read Full Article