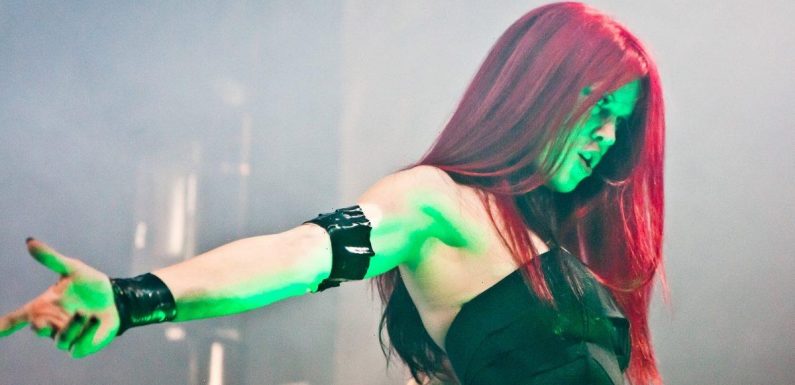 You might recognize Lacey Sculls from the VH1 series Rock of Love With Bret Michaels Season 1. But now, Sculls is adding producer to her resume. The reality TV star spoke with Showbiz Cheat Sheet over the phone about her plan to bring the stars from the "Of Love" universe back into fans' lives.
'Rock of Love' Season 1 star hosts 'Talk of Love' podcast
Sculls made a splash on Rock of Love With Bret Michaels as the villain of her season. Now, she's reuniting with former castmates and stars of other VH1 shows like Flavor of Love and I Love New York to discuss their experiences on the Talk of Love podcast.
Sculls keeps nearly 14,000 subscribers entertained with interviews from the massive pool of VH1 cast members. Together, they talk about their experiences on reality television and what they've been up to since. The podcast debuted in February 2020 and featured Sculls' former Rock of Love co-star, Heather Chadwell.
Sculls and Chadwell have since gone their separate ways, but Sculls maintains the podcast on her own. The reality TV star is also working on another project VH1 fans are going to love — a streaming service featuring VH1 stars.
Lacey Sculls is starting a streaming platform
"I've been listening to what the Of Love fans have been saying online for a long time now," Sculls tells Showbiz. "They're like, 'I wish VH1 would bring back these Of Love shows' or 'I wish somebody would bring back the Of Love shows." 
After learning more about Zeus, a streaming service offering shows like One Mo' Chance and Baddies ATL, Sculls was inspired to start a platform of her own. Her first project is a reunion special featuring fan favorites from previous VH1 reality shows.
VH1's 'Of Love' cast reunion coming soon
On Aug. 31, Sculls officially announced her streaming service, Storm TV, on social media. Named after her Great Dane Storm, who died in 2020, Storm TV will launch on Oct. 1.
"I have three producers working alongside me who all worked on Rock of Love, Flavor of Love, Charm School, and more," Sculls wrote on Instagram. "With their assistance, experience, and talent, the first show I'll be producing for the new streaming service is going to be so awesome and so much fun!"
During our call, Sculls revealed the first show to debut on Storm TV will be an Of Love reunion special. Sculls is reuniting fan-favorites from Rock of Love, Flavor Love, I Love New York, and Daisy of Love for an epic Storm TV debut.
Lacey Sculls' future plans for Storm TV
The Of Love reunion isn't the only thing Sculls has planned for Storm TV. "I already have two more shows lined up immediately after that, which will go into pre-production in December!" Sculls reveals in her social media post. "I'm SO excited, and I know that when you see what I'm doing, you're going to be excited too!"
Storm TV will be available in countries everywhere. Subscriptions start at $4.99 a month with discounts for those who sign up first. Stay tuned to Showbiz Cheat Sheet for details on how to sign up for Storm TV.
Source: Read Full Article