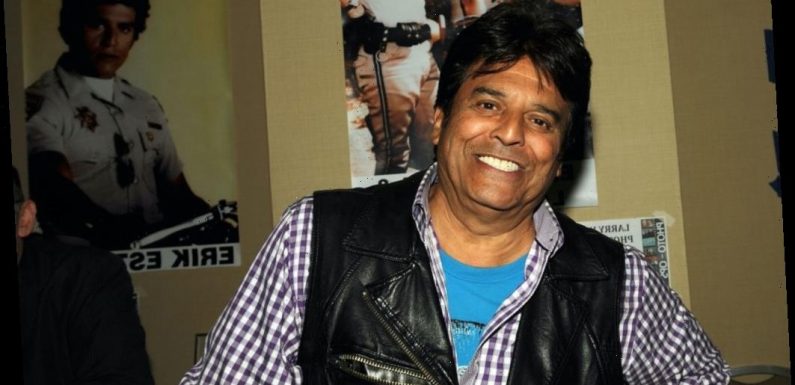 The hit TV show CHiPs made a lot of noise in the late '70s and early '80s when pop culture celebrities Erik Estrada and Larry Wilcox brought a more personalized and entertaining perspective to motorcycle officers. The show highlighted a mix of the two highway patrolmen's lighthearted personal lives and dangerous on-the-job cases and incidents. Since CHiPs, Erik Estrada has had a fascinating career change into a position not much different from that of his fictitious character Officer Frank Poncherello. 
What years did the TV show 'CHiPs' run?
The crime drama TV series followed the main characters Officer Francis (Frank) Poncherello and Officer Jonathan (Jon) Baker, two California Highway Patrol (CHP) motorcycle officers. The pair work together as state highway patrolmen, with Ponch (a.k.a Frank) being the more erratic officer and Jon, who keeps him in line. The series even begins with Ponch on probationary status and Jon assigned to be his field training officer.
CHiPs was best known for the high pileups and dramatic chase scenes that steadily became common in the show's later seasons. It had the capabilities to be genuinely lighthearted and entertaining while teaching viewers a lesson with each episode.
According to Rating Graph, CHiPs received a decent rating of 7.1/10 after six seasons, 139 episodes, and earning great acknowledgments from award-wins for Best Series from Troféu Imprensa, Brazil in '82 and '83.
'ChiPs' leading actors and their characters
Estrada played the leading role of Officer Frank (or "Ponch") in the TV series CHiPs. The leading character was often seen as a hothead who talked before thinking, getting him into more trouble than not. Due to this fact, Ponch would be on probation for most of the series, under the guidance of his partner and best friend, Officer Jon. There was a moment when Ponch would find himself out of probation and back on the streets, but a run-in with a woman with influential friends gets the motorcycle officer back on probation. After CHiPs, Estrada went on to find success in other TV series and films like Van Wilder: Party Liaison, Loaded Weapon 1, and even played a police officer again in American Family. 
The other leading man on CHiPs is known as Officer Jon Baker, who Wilcox plays. Jon acted as Ponch's field training officer and best friend alongside Estrada. He was the more level-headed officer that often kept Officer Frank under control during their highway patrols, getting into several incidents that could be humorous, tragic, or sometimes educational (lessons-learned). After his success with the popular show, Wilcox started his own production company under the name Wilcox Productions. It would even produce an award-winning series called The Ray Bradbury Theatre only a few years later. 
What is Erik Estrada doing now?
It seems playing a police officer in CHiPs was more realistic to Estrada's career goals than many viewers may have realized. As of 2016, the award-winning actor announced that he was sworn in as a real-life police officer with the St. Anthony police department. According to Biography, the CHiPs star "planned to devote attention to protecting kids from internet predators" as an Investigator of Internet Crimes Against Children. And it wasn't even his first time getting involved with law enforcement. "Estrada previously had been made a deputy sheriff in Bedford County, Virginia, and a reserve officer in Muncie, Indiana, where he'd been cast in Armed & Famous."
"Education is the best protection, especially on the internet," Estrada told the Idaho State Journal after the ceremony. "Certainly don't give out your mother's or father's name or what school you go to [and] don't ever go meet someone you've been chatting with. They're not who they are. If they send a picture, that isn't them."
Source: Read Full Article