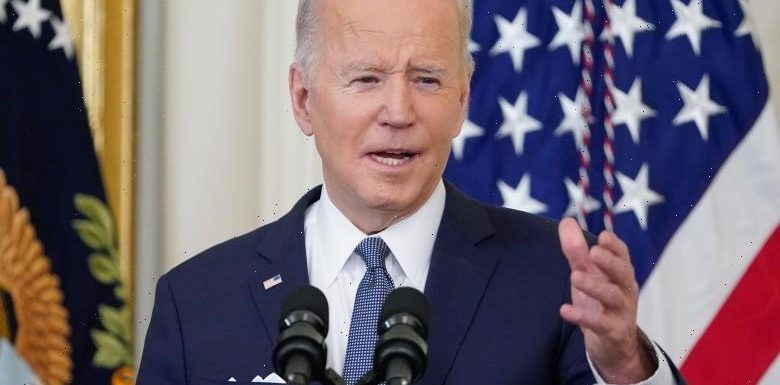 On Friday, it was officially reported that President Joe Biden will not take part in a pre-Super Bowl interview with Fox News, a practice that has been standard for presidents since Barack Obama initiated it in 2009. Representatives from Fox News have claimed that an interview was offered but that Biden declined — a version of events that White House officials seem to be disputing.
According to White House press secretary Karine Jean-Pierre, Fox Corp asked for the Super Bowl interview with Biden to be canceled. In a tweet published shortly after news that the interview will not take place broke, Jean-Pierre claimed that Biden was "looking forward" to his interview with Fox Soul, referring to the Fox Corporation's free streaming service and broadcast network aimed at Black audiences.
"The President was looking forward to an interview with Fox Soul to discuss the Super Bowl, the State of the Union, and critical issues impacting the everyday lives of Black Americans," Jean-Pierre's tweet reads. "We've been informed that Fox Corp has asked for the interview to be cancelled."
Jean-Pierre's claim seems to contradict a statement that a Fox News executive gave Variety, claiming that "We offered an interview with our top news anchors with no strings attached — they're walking away from a huge audience and it's a major missed opportunity."
Representatives from Fox did not immediately respond to IndieWire's request for comment.
News that Biden likely would not take part in an interview with Fox began during State of the Union coverage on Tuesday, when Fox's Bret Baier told viewers of his program "Special Report" that Biden hadn't yet committed to an interview with the outlet. On Thursday, CNN's Reliable Sources newsletter reported that Fox News had not heard back on Biden's participation in an interview, with a source stating that "We don't have a formal no, but we are operating like it's not happening." Had the interview occurred, Baier likely would have conducted it.
The Super Bowl presidential interview first began in 2004 with President George W. Bush, before Obama made it an annual event for presidents to grant an interview with the network hosting the big game. These interviews are typically conducted and pre-taped the Friday before the Super Bowl, airing immediately prior to the event.
President Donald Trump also took part in interviews with CBS and Fox News during his term, although he skipped out on a sit-down with NBC News in 2018 — likely due to the then-ongoing controversy over NFL players protesting police brutality. Since taking office in 2021, Biden has yet to take part in a sit-down interview with the right-leaning Fox News.
Source: Read Full Article