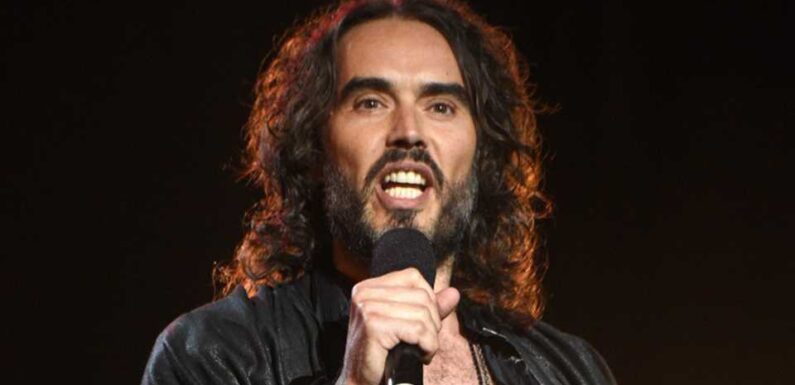 RUSSELL Brand was born to parents Barbara and Ronald.
But who is his dad and does the actor and comedian have any siblings? Here's everything you need to know.
Who is Russell Brand's dad Ronald Henry?
Russell Brand, born in Essex on June 4, 1975, is the son of Barbara and Ronald Henry.
Barbara married Ronald in 1969, but the pair later divorced, with Brand being raised by his mother.
According to reports, Brand's father worked as a photographer.
Aside from this information, not much else is known about Russell Brand's father.
Read More on Russell Brand
All you need to know about Russell Brand's net worth
Russell Brand shares video denying 'serious allegations' against him
Does Russell Brand have any siblings?
The comedian and actor is the only child of Barbara and Ronald.
Although Brand doesn't have any biological siblings – he does have a sister-in-law.
In August 2017, one year after proposing, Brand married author and illustrator, Laura Gallacher – whom he also shares children with.
She is the daughter of golf legend Bernard Gallacher and his wife Lesley, and the sister of TV presenter Kirsty Gallacher.
Most read in Showbiz
BRAND 'RAPE' CLAIMS
Brand accused of rape & sexual assaults by 4 women including one at 16
BRAND BACKED
Brand's sister-in-law Kirsty Gallacher supports star as he hits back at claims
ROLLING ON
Rock star splits from wife & is spotted holding hands with new girlfriend
'BROTHER IN ROCK'
Mystery as The Screaming Jets bassist Paul Woseen dies aged 56
What is Russell Brand's net worth?
According to wealth website Celebrity net worth, Russell Brand has an estimated net worth of $20m (£16m).
Much of the comedian's fortune is believed to be attributed to his work both on-screen and on stage.
Brand has also drummed up income from lucrative book and movie deals.
Who is Russell Brand?
Russell Brand is a comedian, actor, podcaster and presenter.
After launching into the stand-up comedy circuit in the 2000s, Brand went on to also star in a number of movies and television shows.
Throughout his career, the star landed roles in movies such as Get Him to The Greek, Forgetting Sarah Marshall, Death on the Nile and Arthur.
As well as landing film roles, Brand has also appeared on a number of television shows, including Big Brother's Big Mouth, the MTV Music Awards, Russell Brand: From Addiction to Recovery and Neighbours – just to name a few.
Aside from this, Brand is also an author – having written a number of books, including his first autobiography, My Booky Wook, and one specifically written for children.
His written work also includes the titles Booky Wook 2: This Time It's Personal, Recovery: Freedom From Our Addictions, Revolution, and Mentors: How to Help and Be Helped.
Source: Read Full Article