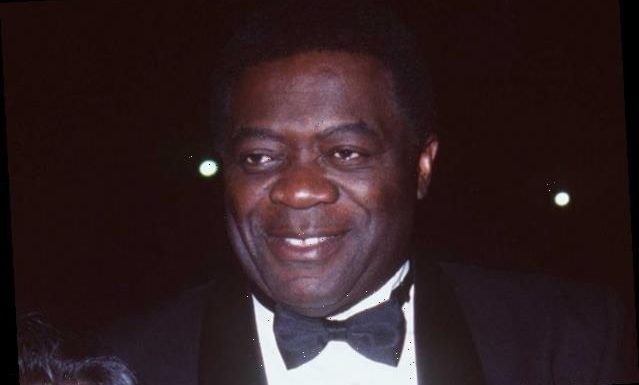 Actor was also known for playing Dr. Kananga/Mr. Big in the James Bond film "Live and Let Die"
Getty
Yaphet Kotto, who is best known for playing technician Dennis Parker in "Alien" and in his starring role on "Homicide: Life on the Street," died Sunday night of unknown causes, his widow announced on his official Facebook page.
"I'm saddened and still in shocked of the passing of my husband Yaphet of 24 years. He died last night around 10:30pm Philippine time," she wrote.
"This is a very painfall [sic] moment for me to inform you all fans, friends and family of my husband. We still have a lot of plans honey that we discussed you have a lot of interviews waiting and you have movie offers like G.I. Joe and the movie of Tom Cruise and others," she continued.
"You still have plan [sic] to release your book and build a religious organization based on Yogananda's Teachings. You played a villain on some of your movies but for me you're a real hero and to a lot of people also. A good man, a good father, a good husband and a decent human being, very rare to find. One of the best actor in Hollywood a Legend. Rest in Peace Honey, I'm gonna miss you everyday, my bestfriend,my rock. I love you and you will always be in my heart. Till we meet again!"
Kotto, who was a member of the Actors Studio in New York, made his professional debut at 19 in a production of "Othello" and went on to star on Broadway in "The Great White Hope."
A few short years later, he transitioned to acting in front of the camera, appearing in a supporting role in "The Thomas Crown Affair" with Steve McQueen and Faye Dunaway and, a little later on, as the James Bond villain Mr. Big (aka Dr. Kanaga) in "Live and Let Die." Among his other films are "Brubaker" with Robert Redford, "Alien" with Sigourney Weaver, "Running Man" with Arnold Schwarzenegger, "Midnight Run" with Robert De Niro and "Two If by Sea" with Sandra Bullock. His final role came in 2008 with "Witless Protection" with Larry the Cable Guy and Jenny McCarthy.
His work on the small screen included the television film "Raid on Entebbe," "Roots" and, most notably, as Lt. Al Giardello on the series "Homicide: Life on the Street," for which he was nominated for an NAACP Image Award for Outstanding Actor in a Drama Series.
Kotto is survived by his wife, Tessie Sinahon, and his six children from two previous marriages.
Source: Read Full Article