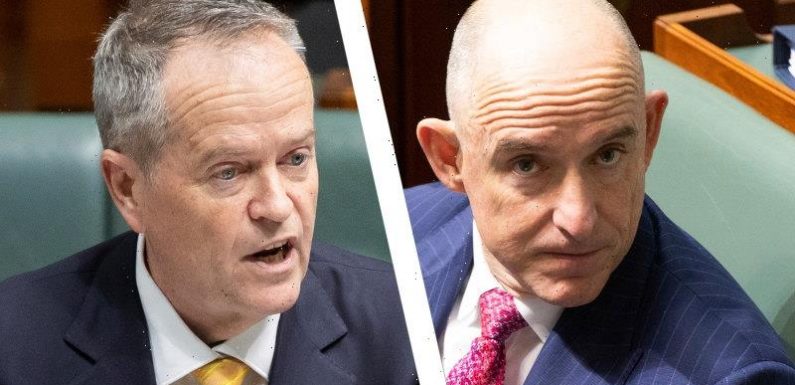 Key posts
Morrison's choice to take secret ministries 'profoundly disappointing': Frydenberg
Bandt meets federal police over Thorpe's relationship with ex-bikie
Greens leader Adam Bandt met with the Australian Federal Police to discuss senator Lidia Thorpe's former relationship with former Rebels bikie member Dean Martin.
But Thorpe, who is also being investigated by the powerful Senate privileges committee while her office is reviewed by the Parliamentary Workplace Support Service, has not met with the federal police over the Martin matter.
Greens leader Adam Bandt asked Lidia Thorpe to resign as the party's deputy leader in the Senate over her prior relationship with Dean Martin.Credit:Jason South, Paul Jeffers, Jesse Marlow
A spokesman for the Greens confirmed Bandt's meeting with the federal police but said "the contents of that briefing are private".
The AFP, which declined to comment, has also spoken to others.
Thorpe resigned from her position as deputy Greens leader in the Senate last month after two of her former staffers revealed she had been in a relationship with Martin while also serving as a member of the joint parliamentary committee on law enforcement.
When she was referred to the privileges committee, Thorpe said: "I strongly reject any suggestion that I would do anything other than comply with the committee's requirements and I note no one has offered any evidence to the contrary."
Morrison's choice to take secret ministries 'profoundly disappointing': Frydenberg
Former Treasurer Josh Frydenburg has decried Scott Morrison's decision to take Treasury as a secret ministry, saying the move was "extreme overreach".
The former prime minister appointed himself to the health, finance, home affairs, treasury, and industry, science, energy and resources portfolios in 2020 and 2021.
Josh Frydenberg felt betrayed by Scott Morrison secretly appointing himself to the Treasury portfolio.Credit:Marija Ercegovac
What really stuck in Frydenberg's mind, and his craw, was Morrison's response in that initial conversation when a profoundly disappointed Frydenberg put it to him that: 'You wouldn't do it again if you had your time over!' Morrison replied: 'Yes I would.'
"…I don't think there was any reason for Scott to take on the additional Treasury portfolio. The fact he did take it, and it was not made transparent to me and others, was wrong and profoundly disappointing."
When I asked Frydenberg if he still regarded Morrison as a friend, he replied instinctively: 'Yes.' When I asked him if the friendship had been damaged, the answer was the same: 'Yes.' Despite Frydenberg's positive reflex response, that is one relationship that will never be the same again.
Read the full story here.
Today's headlines at a glance
Good morning and thanks for your company.
It's Friday, November 25. I'm Ashleigh McMillan and I'll be anchoring our live coverage for the first half of the day.
Here's what you need to know before we get started.
Josh Frydenberg has revealed he felt betrayed by Morrison's secret appointment to Treasury in his first public comments on the saga, revealed in the forthcoming book Bulldozed by journalist Niki Savva.
The consulting firm that gained secret advice from senior Liberal MP Stuart Robert denies it is a lobbyist and dismissed concerns from a client's lawyer that it should be on the lobbyist register. On Thursday, Government Services Minister Bill Shorten ordered a review into major federal contracts awarded to companies linked to consulting firm Synergy 360.
The Victorian election is taking place tomorrow. You can read The Age's editorial here.
Looking to world news, Russia's parliament has approved a bill that widens a prohibition of "LGBT propaganda" and restricts the "demonstration" of LGBT behaviour, making any expression of an LGBT lifestyle almost impossible.
In sport, Cristiano Ronaldo has become the first man to score at five World Cups, after scoring in the Portugal vs Ghana game in Doha this morning. You can follow our live coverage here.
Most Viewed in National
Source: Read Full Article