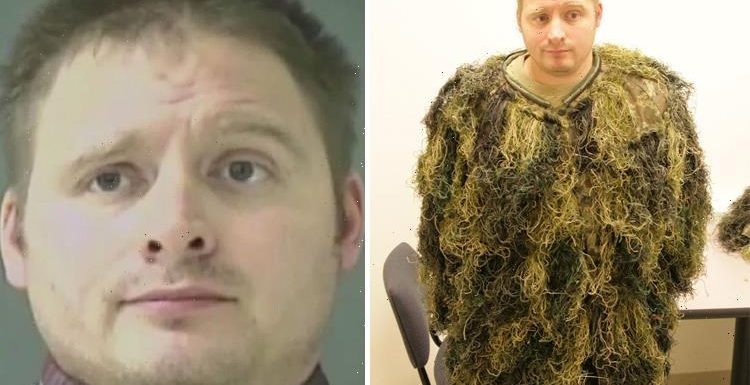 AMERICA's infamous "moss man" burglar has been arrested during an anti-Trump protest.
Gregory Thomas Liascos was detained during riots in Portland, Oregon, on Monday which saw cops using flash grenades and tear gas on demonstrators.
According to US website Heatstreet 71 people were arrested during the fourth day of protesting against the new President-in-waiting since he scooped a victory in last week's election.
According to Portland Police Bureau, Liascos was charged for disorderly conduct in the second degree during the anti-Trump riot.
The 42-year-old is known in the US for trying to rob the Rice Northwest Museum of Rocks and Minerals back in 2010 disguised as a lump of moss.
Related stories
'HELP ME'
Teenager left drunken voicemail for friend pleading for help moments before she was killed in house fire
Married boarding school teacher 'had sex with pupil on his wife's WEDDING DRESS'
Man stabbed to death at kickboxing gym run by Idris Elba's trainer
Touching moment female soldier weeps during moving Remembrance Day Sunday service
He was arrested by cops after being found by a police dog lying outside the museum wearing "sniper camouflage" and preparing to rob the building which houses rare gold nuggets.
In in bungled burglary the police dog began biting at what officers initially mistook to be the ground but nabbed the crook when the earth suddenly emitted "a yell".
Defending himself in court Liascos claimed his outfit was a Halloween costume and he was "having a bad day", but nonetheless pleaded guilty on all charges and was given a 16-month jail sentence in 2012.
However the crime soon earned him the nickname "moss man".
Source: Read Full Article