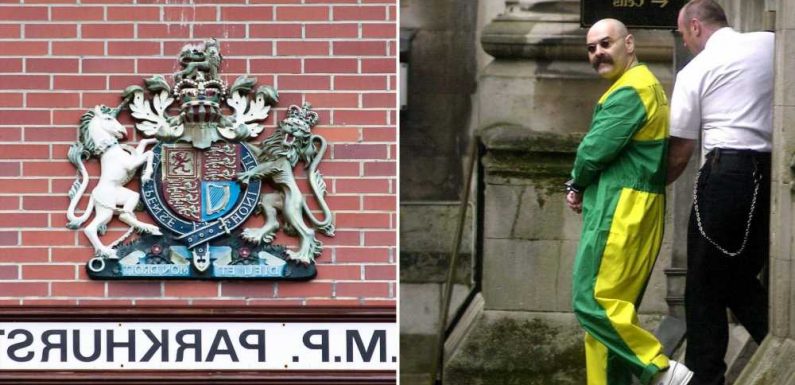 A FORMER prison officer has told how he found one inmate more intimidating than infamous lag Charles Bronson.
Phil Currie, who worked in HMP Parkhurst told podcaster James English how he actually had fond memories of violent Bronson.
Bronson has spent decades in the prison system after a string of terrifying attacks on inmates and officers. He is notorious within theBritish prison system.
But Mr Currie said there was one inmate at Parkhurst who was even more intimidating than Bronson.
Mr Currie said: "Bill the Bomb was the most fearsome, intimidating man I ever met.
"He was probably the hardest man I ever met in prison. Everybody feared him."
Bill Williams, known as 'Bill the Bomb' was a former boxer from Canning Town in East London.
Mr Currie said Williams had fought some of the biggest names in world boxing.
He said: "He had been in the ring with Muhammad Ali. He could give a punch and take a punch."
Mr Currie said that Williams had a dark side. He said: "Bill used to be very volatile.
Most read in The Sun
Nicola Bulley's partner breaks silence after body found in river
Top BBC and Channel 4 star in shock split with wife after 11 years of marriage
Diver insists he did not give missing mum's family 'false hope'
N-Dubz star Fazer reveals he's welcomed twins with girlfriend Ashley
"He would have a drink and some drugs. He was always on the look for drugs."
Mr Currie said that Williams was to an extent controlled by theArif crime family.
He said: "Unlike Charlie Bill liked to have a bit of a boss really. And I think the Arif's had an element of control over him."
But Mr Currie said Bronson could not be controlled by others.
He said: "Bill could be a loose cannon but they could control him. But with Charlie I don't think anybody really controlled him.
"He was his own man that way."
Mr Currie said Charlie's independence and reluctance to be controlled could have formed the background to the incident when he was stabbed in the yard.
Mr Currie said that he found the stabbing, which Bronson survived,"very sad."
Williams from East London, turned professional in the United States during the 1970s.
Williams fought at successfully at light-heavy weight until he retired in the mid 70s. He is then thought to have become involved in crime.
Bronson grew up in the Luton area and became embroiled in gang violence as a youth.
He was jailed for his role in an armed robbery in the 1970s but had his sentence increased after he attacked another lag.
Bronson had served out a number of long sentences in the 80s and 90s.
He received a life sentence in 1999 after he kidnapped a teacher in the prison system.
In June 2020, a High Court ruled in his favour for the right for his parole board meeting to be held in public. He is set to attend a parole hearing next month.
Read More on The Sun
First words of witness to Nicola Bulley cops after spotting body of woman
I'm only 27 & worth six-figures…the 5 mistakes you're making that keep you poor
Source: Read Full Article