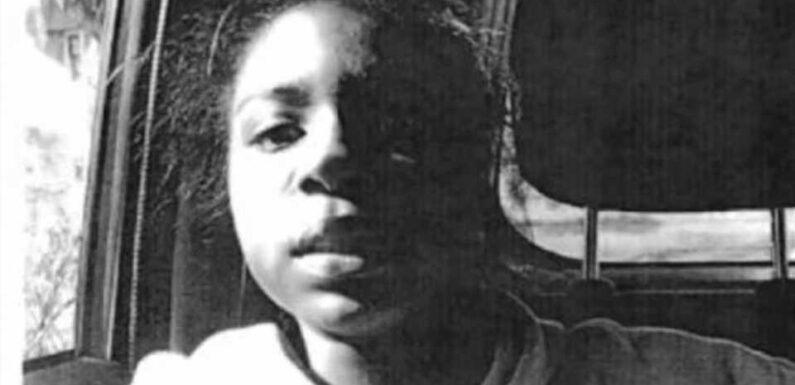 IN the span of two weeks, nearly 30 children have vanished in Cleveland, sparking concern from a local police chief who said he hasn't seen anything like this in his 33-year career.
As many as 27 children have been reported missing in the greater Cleveland area, according to Newburgh Heights police chief John Majoy.
Majoy also serves as the board president of Cleveland Missing, an Ohio nonprofit that offers direct support for friends and families that are searching for a missing loved one.
He called the number of missing children, whose ages range from 12 to 17, unprecedented when speaking to reporters.
"There's always peaks and valleys with missing persons, but this year it seems like an extraordinary year," he told Fox News Digital.
"For some reason, in 2023, we've seen a lot more than we normally see, which is troubling in part because we don't know what's going on with some of these kids, whether they're being trafficked or whether they're involved in gang activity or drugs."
Cleveland police recorded that the kids were reported missing between May 2 and May 16.
Majoy believes that the majority of the cases are likely runaways rather than abductions, but he warned that teenagers are naive and more likely to be taken advantage of by predators, who he referred to as "wolves in sheep's clothing."
The disappearances don't make the news unless there is an Amber Alert, said Majoy, adding that their stories aren't being showcased on social media.
For an Amber Alert to be issued, there are strict criteria that must be met such as the police having a reasonable belief that there has been an abduction and that the child is in imminent danger of serious bodily harm or death.
Most read in The US Sun
Holly Willoughby's This Morning co-host revealed as she returns on Monday
Alison Hammond sobs over Schofield scandal & says 'what he did was wrong'
Phillip Schofield reveals how old his young lover was when they first met
If it hadn't been for daughters I wouldn't be here, says Phillip Schofield
There also needs to be enough descriptive information about the child and the abduction.
"It's a silent crime that happens right under our noses," he said.
"The problem is where are they? Where do they go? They can be in a drug house or farmed to prostitution or caught up in drug trafficking or gangs."
All of these disappearances fall into the larger problem of crime in the greater Cleveland area, said Majoy.
He added that many teenagers will seek out gangs when they're desperate for protection.
This often leads to initiation crimes such as carjacking and robberies or even selling their bodies and drug use, resulting in them becoming addicts, he said.
What makes the search even more difficult is the lack of pictures in the cases listed on the website for missing Cleveland children.
Most of the cases have blank squares with the words: "Photo not available," when looking through the missing persons page.
"Unless someone knows that person, then we're not going to have any luck," said Majoy.
However, if the person's family has photos and police use social media to send out messages to the public, Majoy said it will become law enforcement's greatest assets in stockpiling tips and possible leads to solve cases.
More than 15,000 children were reported missing in Ohio last year, and four of them were found dead.
In more than 8,500 of the cases, abduction played a role, with 34 cases being the result of abductions by a noncustodial parent.
According to a report by Ohio Attorney General, Dave Yost, only five of the cases stemmed from children being kidnapped by a stranger.
Police were able to find 36 percent of the children but 615 were still missing when 2023 began.
CONTINUING THE SEARCH
Cleveland Missing was founded by Slyvia Colon and her cousin, Gina DeJesus, the youngest abduction victim of Ariel Castro – who kidnapped her in 2004 when she was 14.
DeJesus and two other women, Amanda Berry and Michelle Knight, were held captive in Castro's home often in dark rooms for days at a time with no food, and given buckets to use as a bathroom. 
The women were rescued on May 6, 2013, when Berry escaped from the home with her six-year-old daughter, and contacted authorities who were able to help Knight and DeJesus.
"Every family's experience is different, but there are some things that are the same for everybody," Colon told Fox News Digital.
Read More on The Sun
B&M shoppers rushing to buy 'brilliant' £3 bargain to tackle bugs in summer
Mum shares her M&S freezer shop & there's a must-have item she can't live without
"It's first disbelief, blame. (Questions like) 'What did we do wrong?' 'Did we miss something?' 'Oh, my gosh, how are we going to find this person?' The not knowing what are we going to do.
"As the days progress and becomes a case that's not solved after a couple months to two years to three years, life happens, too. Then you have this guilt of continuing to press forward and live your life while continuing your search."

Source: Read Full Article