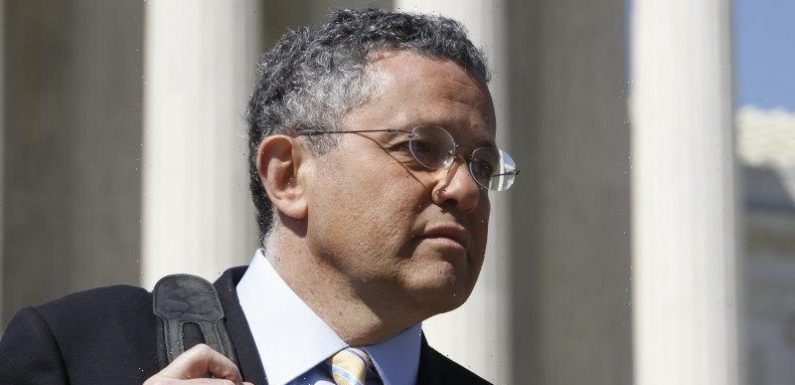 Washington: CNN's chief legal analyst Jeffrey Toobin returned to the air – for the first time since he exposed himself during a virtual meeting with colleagues from the New Yorker magazine last fall.
Toobin appeared on an afternoon show hosted by co-anchor Alisyn Camerota after a long absence from public view that began last October.
CNN legal analyst Jeffrey Toobin.Credit:AP
At the time Vice.com reported that he had been seen inappropriately touching himself during a Zoom video call with colleagues at the New Yorker, where he had worked as a staff writer since the 1990s.
Toobin apologised at the time for what he called "an embarrassingly stupid mistake, believing I was off-camera."
On Thursday, Camerota asked Toobin to address the fallout again.
"Nothing is really in my defence," Toobin said. "This was deeply moronic and indefensible. . . . It was wrong, it was stupid, and I'm trying to be a better person."
The October incident immediately upended Toobin's long career in journalism. The New Yorker suspended him. The next month, an executive at the company that owns the magazine announced that Toobin would not be returning, following an investigation into his behavior. On Twitter, Toobin said he was "fired."
But his other employer, CNN, told reporters that he had asked for "some time off while he deals with a personal issue" – a request the network quickly granted.
The network then remained silent about Toobin's status for months, until now.
Describing his absence from TV, Toobin told viewers: "I have spent the seven subsequent months – miserable months – in my life trying to be a better person. In therapy, trying to do some public service, working in a food bank, working on a new book. I am trying to become the kind of person that people can trust again."
He said he thought the magazine's decision to fire him was "an excessive punishment," but acknowledged: "That is why they don't ask the criminal to be the judge in his own case."
"I'm incredibly grateful for CNN to take me back," he said. "Other people are going to weigh in about whether it was appropriate for them to get rid of me, and for CNN to keep me."
Toobin said he has spoken with and apologised to his former colleagues at The New Yorker who witnessed the incident. "They were shocked and appalled," he said. But, he added, "They realised that this was not intended for them. They realised that this was something I would immediately regret."
Requesting anonymity to speak frankly, a network executive said enough time had passed since the incident, and Toobin deserved a second chance.
"I don't think that one terrible mistake should define a person or ruin their employment opportunities for life," the executive said, noting that Toobin had already been humiliated and mocked for a "wildly embarrassing" but "unintentional" mistake.
The executive said the network investigated the incident before allowing Toobin to return – even though it occurred at the New Yorker, not CNN – and that Toobin fully cooperated with that probe.
Camerota said she was happy to have Toobin back. "Many of us really have missed having your legal analysis to guide us on our programs," she told him on the segment. "So, let me be the first to welcome you back."
"It is good to be back," Toobin replied. "And, I hope to be a better person, off-camera as well as on camera."
But, he acknowledged that his return might not be universally welcomed. "I live in the world," he said. "I know social media. I know what the reactions are likely to be. I hope they will at least be mixed."
Washington Post
Most Viewed in World
From our partners
Source: Read Full Article