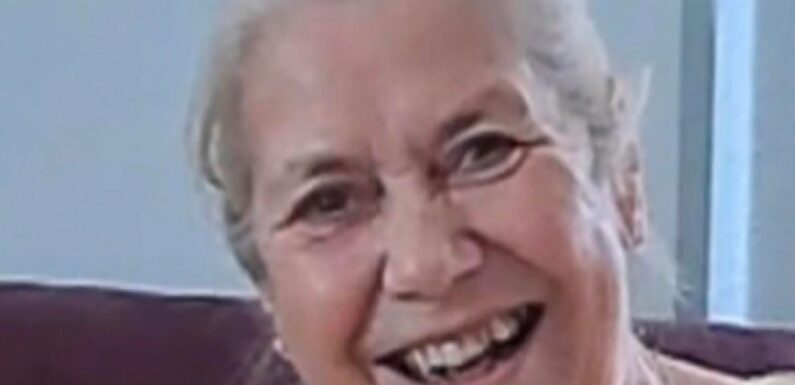 A COP who hit and killed a gran, 81, while part of Duchess Sophie's Royal escort could face criminal charges, a police watchdog has revealed.
The Independent Office for Police Conduct said that the police motorcyclist could be prosecuted over a collision which killed Helen Holland, 81.
Helen, 81, from Birchanger in Essex died in May after being hit by the officer's vehicle which was part of the Duchess of Edinburgh's police escort in Earl's Court, West London, on May 10.
The great-gran was left in a critical condition following the accident.
Buckingham Palace previously said Sophie the Duchess of Edinburgh's "heartfelt thoughts" are with Helen.
A palace spokesperson said: "The duchess's heartfelt thoughts and prayers are with the injured lady and her family.
Read More UK News
Our park has been destroyed by thousands of visitors – here's worst part
Our girl died 24hrs after birth – we've made a solemn vow amid cop probe
"She is grateful for the swift response by the emergency services and will keep abreast of developments."
Her son and daughter-in-law Martin and Lisa-Marie Holland previously told the BBC following the accident they were "shocked and sickened at her extensive injuries".
The Met Police's Special Escort Group provide armed escorts for Royal Family members, VIPs, protected members of the Government, visiting royals, heads of state and other visiting dignitaries.
It also provides armed vehicle escorts for valuable, hazardous and protected loads – and can include high-risk prisoners.
Most read in The Sun
Amanda Holden mocks Holly Willoughby's comeback statement
Holly Willoughby makes Phillip vow after humiliation of This Morning return
Heartbreaking new details of how Bournemouth victims are believed to have died
Sarah Beeny gives astonishing update about gruelling cancer treatment
Source: Read Full Article