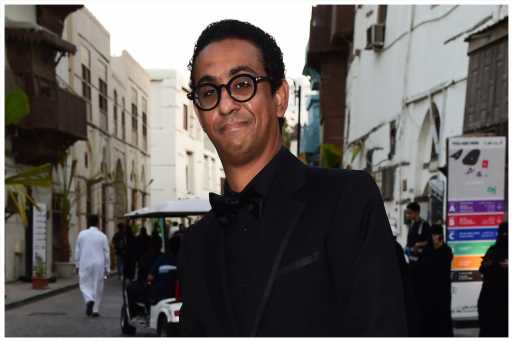 The El Gouna Film Festival (GFF) will honor Egyptian director Marwan Hamed with a life Career Achievement Award at its upcoming sixth edition, running from October 6 to 12.
It marks the first element of the program to be announced as the Egyptian Red Sea festival returns this year following a one year hiatus in 2022.
Hamed studied film at the Higher Institute of Cinema in Cairo. His first short Li Li, adapted from a short story by Yusuf Idris, played at numerous festivals, winning the Audience Award at the Clermont-Ferrand International Short Film Festival and the Golden Award at the Carthage Film Festival.
Related Stories
Breaking News
Egypt's Film Clinic CEO Mohamed Hefzy Talks Slate With New Films By Fatima Al-Banawi, A.B. Shawky & Rising Talents Morad Mostafa & Jaylan Auf
Breaking News
Egypt's Council of Antiquities Wades Into Netflix Cleopatra Row; Org's Head Denies Backlash Driven By Racism
He broke out with his 2006 first feature The Yacoubian Building, adapted from Alaa Al-Aswany's best-selling novel, which captures Egyptian society in the 1990s and the consequences of its extremes of wealth and poverty.
Featuring an ensemble cast, including Egyptian icons Adel Imam, Nour El-Sherif and Yousra alongside then emerging names such as Hend Sabry, it achieved the biggest ever theatrical opening in Egypt at the time on its release in June, 2006.
The film also played in Berlin's Panorama sidebar and won multiple first film prizes on the festival circuit including at Tribeca and Zurich.
Subsequent career highlights include 2014 hit thriller The Blue Elephant and its sequel The Blue Elephant 2 (2019) as well as recent film Kira & El Gin (2022).
The festival said Hamed had revolutionized visual storytelling and set new standards for audiovisual effects in modern Egyptian cinema.
Hamed welcomed the accolade and said he was devoting it to his parents, the late writer Wahid Hamed and journalist Zeinab Swaydan.
"The film industry has been greatly enriched by Hamed's remarkable contributions, leaving a lasting impact and are an inspiration to generations of filmmakers," said GFF director Intishal Al Timimi.
Previous recipients of the El Gouna Lifetime Achievement Award Include Egyptian stars Adel Emam, Mohamed Henedy and Khaled El Sawy; international stars Forest Whitaker, Sylvester Stallone, Gérard Depardieu and Saïd Taghmaoui; Egyptian director Daoud Abdelsayed, Egyptian art director Onsi Abou Seif, Tunisian filmmaker Dora Bouchoucha, Palestinian filmmaker Mai Masri, and Lebanese critic Ibrahim Al-Ariss.
Must Read Stories
Barbenheimer Fuels Massive $300M+ Weekend; $511M+ Global; Gerwig Sets Record
AOC Hits Picket Lines In NYC: "How Many Private Jets Does David Zaslav Need?"
High-Profile UK Trial Goes To The Jury: Here's How It Has Played Out So Far
France Proposes New Media Law As Vincent Bolloré's Influence Grows
Read More About: