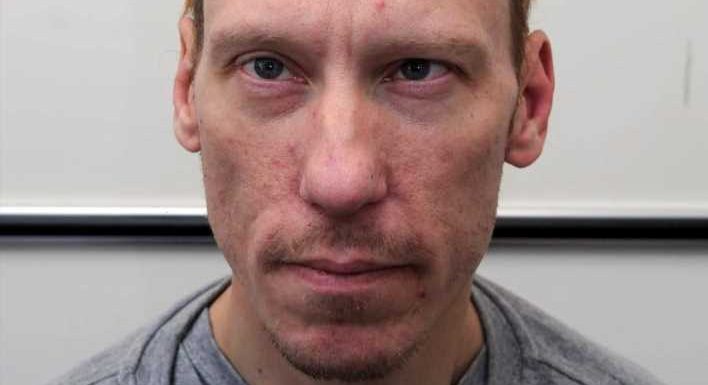 FACEBOOK has been slammed for leaving the accounts of jailed killers and crooks active online.
Among them is Stephen Port, 44, serving life for murdering four men in London who he met on dating websites.
His Facebook page remains live, despite him using a fake profile on the site to approach one of his victim's partners.
On his Facebook account, the twisted killer can still be seen posing topless, cosying up to a former boyfriend and taking photos of friends during a trip to Blackpool.
Mandy Pearson, stepmum of Port's victim Daniel Whitworth, said: "Having his profile online is offensive. It should be taken down. Facebook are happy to make money off other people's tragedies."
Adrian Hoare, 24 — jailed for her part in the death of her three-year-old son in Kent  — is still on the social media site.
And devastated father of 14-year-old Molly Russell, who took her own life after watching self-harm videos, claimed he had been prevented from searching for key online information by the social media giant.
The discovery comes a week after The Sun on Sunday told how people can't get access to Facebook accounts of dead loved ones.
MOST READ IN UK NEWS
SWEPT AWAY
Brit last seen clinging to rocks is 'missing' after devastating Tonga tsunami
Five-month-old baby girl dies after being unwell at home as man, 24, arrested
Last selfie of missing girl, 18, who vanished after leaving a nightclub at 2am
Police warn villagers to 'lock windows & doors' as woman, 86, murdered
Victims' families and campaigners slammed the social media giants for failing to remove the offending accounts.
David Hines of the National Victims' Association said: "Why haven't the authorities that have incarcerated these people contacted Facebook immediately?"
Facebook were approached for comment.
GOT a story? Ring The Sun on 0207 782 4104 or WHATSAPP on 07423720250 or email [email protected].
Source: Read Full Article