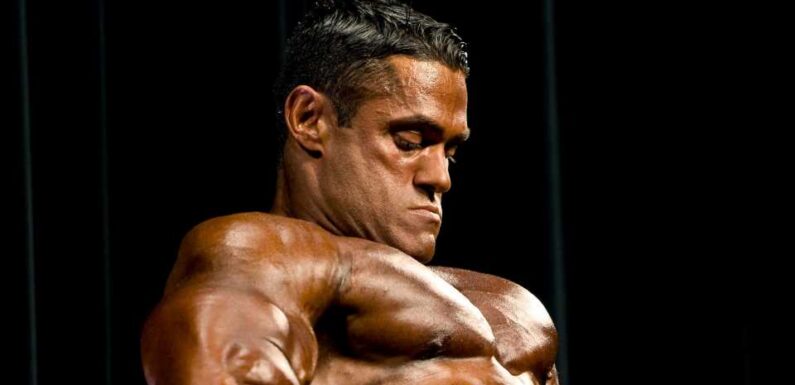 LEGENDARY bodybuilder Gustavo Badell, recognized as one of the hardest-working lifters in the sport, has died at age 50.
Badell, nicknamed The Freakin Rican, died on Wednesday, Muscle RX owner and former bodybuilding iconic Dave Palumbo revealed.
His cause of death has yet to be determined.
Palumbo paid tribute to his longtime friend on Instagram, writing: "It's with a heavy heart that I say goodbye to @ifbbprogustavobadell … he passed today at the age of 50, way too young.
"He always told me when I'd ask him 'Gustavo, how did you beat 8x Mr Olympia @ronniecoleman8 in the challenge round at the Olympia?' …. 'HARD WORK!'
"Yes he was one of the hardest working bodybuilders of all time, having his best year in 2005 when he won the IFBB IRONMAN (beating @leepriestofficial72 ) and then placing 3rd at the Mr Olympia behind @ronniecoleman8 and @jaycutler … RIP Gustavo! You'll be missed!"
Badell began weightlifting at age 15 to increase his size.
He quickly gained muscle mass and entered his first competition at 19.
That year, he won the 1991 Junior Caribbean BodyBuilding Championship.
His first International Federation of Bodybuilding appearance came in 1998 when he competed in the Grand Pix of Germany.
Most read in The US Sun
Hollyoaks star Gary Lucy reveals heartbreaking family tragedy before baby is born
Best beach in the UK revealed – with perfect golden sands & it's so kid-friendly
Brits warned to check valid passports – as overlooked detail could ruin trip
Lisa Marie Presley's cause of death revealed six months after cardiac arrest
Badell consistently kept participating in bodybuilding championships through the '90s and the 2000s.
During his prime, the IFBB stud held his own with bodybuilding legends like Ronnie Coleman and Jay Cutler.
Badell's defining moment came in 2005 when he eliminated both Coleman and Cutler in the Mr. Olympia competition's challenger round.
Over the course of his career, Badell appeared on some of the biggest stages and earned victories over the likes of Dexter Jackson, Chris Cormier, and Victor Martinez.
More to follow…For the latest news on this story, keep checking back at Sun Online.The-sun.com is your go-to destination for the best celebrity news, sports news, real-life stories, jaw-dropping pictures, and must-see videos. Like us on Facebook at www.facebook.com/TheSunUS and follow us from our main Twitter account at @TheUSSun.
Source: Read Full Article