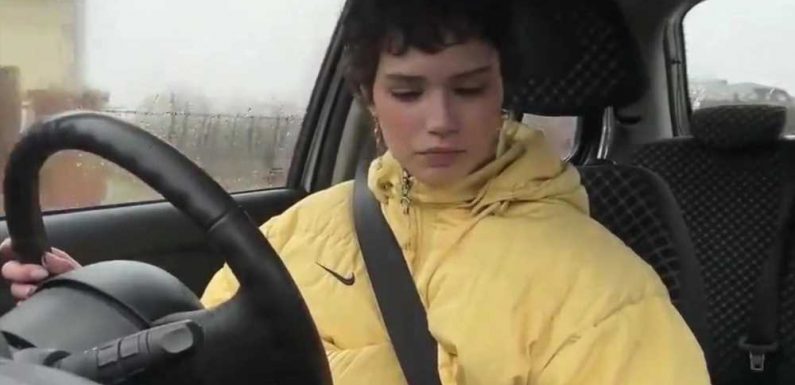 SHOCKING footage appears to show the moment a Twitch streamer ran over a dog while distracted by her phone live on camera.
The Polish influencer, who goes by the name Sidneuke on the social media platform, was driving along and talking to fans when she appeared to suddenly hit something.
She was looking down at her phone to check a notification at that moment.
Distressing footage shows the streamer's jaw drop as her car seemingly strikes something in the road – prompting the sound of a dog whimpering.
The sound of a canine crying gets louder as she jumps out of her vehicle and looks around.
She then begins ranting about dogs, saying: "If someone lets the dogs out and it's not a one-off situation.
More world news
Brit boy, 4, fights for life after being hit by horse & carriage in Italy
Tate reveals inmates brawl with guards in 'animal house' Romanian jail
"These dogs are constantly on the street.
"I'm saying straight away that dogs shouldn't be free. This is wrong and against the law.
"You can't leave dogs unattended."
It is understood she then got back in her car and drove off.
Most read in The Sun
Nicola Bulley's family 'braced for worst possible news' after body found
Nicola Bulley's partner breaks silence after body found in river
Baftas fans all have the same complaint about Alison Hammond
Top BBC and Channel 4 star in shock split with wife after 11 years of marriage
Twitch suspended her account shortly after the incident on Friday.
A note when trying to access Sidneuke's channel reads: "This channel is currently unavailable due to a violation of Twitch's Community Guidelines or Terms of Service."
The Lower Silesian Inspectorate for Animal Protection has confirmed it has notified the prosecutor's office about the incident.
A spokesman told Polsat News: "We decided to notify the prosecutor's office in this case.
"The first issue that is beyond doubt is that dogs should not run free.
"However, since they were already running, then: [she] should [have] stopped and reacted.
"It's empathy and social duty."
In Poland, drivers are banned from using hand-held phones while driving.
Twitch has not confirmed why Sidneuke's account has been suspended or whether the ban is permanent.
Read More on The Sun
First words of witness to Nicola Bulley cops after spotting body of woman
I'm only 27 & worth six-figures…the 5 mistakes you're making that keep you poor
A spokesman for the platform told The Sun it doesn't "comment on individual enforcement action".
Guidelines on Twitch's website, however, state that it prohibits "dangerous or distracted driving, including using a phone while driving and drunk driving."

Source: Read Full Article