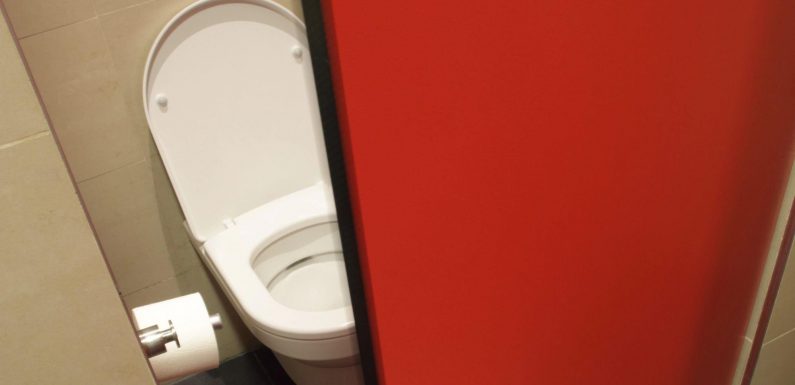 A CLEANER who found a huge wad of abandoned cash in a bathroom was left speechless after receiving a reward for his honesty.
The janitor, who was also a "struggling" student, stumbled upon the £50,000 fortune while cleaning the ground-floor bathroom at a TV company building in Melbourne.
Chamindu Amarsinghe recalled the sanitary bin being flooded with cash and immediately called his supervisors who handed the money to the police.
He told the Herald Sun: "There was too much to count — I thought someone was playing a prank on me.
"But when I touched the notes — all yellow and green — I realised it was real money."
Before he could even process the bizarre situation, the police and a plumber had pulled out all the money,  including around £935 from the pipes. 
READ MORE WORLD NEWS
I spent £15k to look like Marilyn – I'm unrecognisable in throwback pic
I spotted eerie detail in wedding pic months after baby daughter died
The stunned student admitted that his first thought was to inform the authorities. 
"I just thought, 'That's not my money, so I can't take it away. I don't know what the hell this money is doing here'.
"Someone could have put it there and planned to come back for it. I didn't want them to come back for it and find it gone and them come after me," he added.
The suspicious stash of notes sent police into a frenzy as they tried to work out how the haul had ended up there.
Most read in The Sun
Chilling moment killer stabs man to death after he was saved from deportation
Reaction as emotional Fury breaks down after stunning win, Paul wants rematch
Molly-Mae in tears as she finds out Tommy won after refusing to watch fight
Fans convinced fight is FIXED after Fury beats Paul despite being knocked down
Police were never able to establish the origin of the money and no one ever came forward to claim it but were later able to connect the cash to Sydney man Emerald Nguyen.
He was charged over the proceeds of crime in connection with the mystery cash haul but the charges were later dropped.
It remains unclear why the charges were completely dropped but a doctor's report that followed the charge showed Nguyen claimed he had been involuntarily drug affected and said he had no knowledge of where the money had come from.
Nguyen also signed a notice of abandonment, declaring he had no part to play in the cash haul.
After three years of waiting for the cash to be claimed, Chamindu was told by Melbourne magistrate Michael Smith that he would be able to keep around £40,000 of the mysterious find with the rest given to the state.
Smith said: "There's no reason why such honesty should go unrewarded."
The lucky cleaner was left speechless at his mind-blowing reward and called the money a "blessing".
"I just want to spend my life in a normal way, find a job in IT and carry out that dream," he said.
Chamindu had no idea how he would spend his newly found fortune but said he would donate some to helping disabled people and send some to a Buddhist Temple in Berwick, Melbourne.
Source: Read Full Article