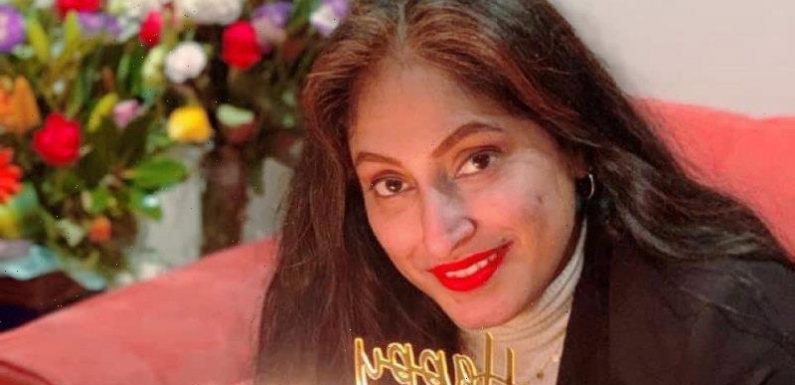 A former public servant who worked for Liberal MP Kevin Andrews has admitted she helped recruit up to five new Liberal Party members a day in an apparent breach of a ban on factional activity being conducted on taxpayer time.
The admission by Jessy Jayakumaran is corroborated by leaked emails and text messages which reveal how conservative Liberal Party factional operatives directed her to administer the mass recruiting and renewal of members, as well as other party political work, while she was employed as an electorate officer for Mr Andrews in the first half of 2018.
Jessy Jayakumaran, a former electoral officer in MP Kevin Andrews' office.
The new evidence raises further questions about denials of wrongdoing by Assistant Treasurer Michael Sukkar and Mr Andrews.
The evidence, along with revelations in this masthead on Monday, also raise questions about the failure of a Department of Finance investigation which last year found "insufficient evidence" of the rorting but failed to interview key witnesses or examine critical evidence when the scandal first emerged in August 2020.
Asked by The Age and The Sydney Morning Herald how many members she was helping add to the Sukkar faction's membership list during the day while she worked for Mr Andrews, she replied: "Sometimes we have one, sometimes we have five.
"We just have a little database going on … we were just like, putting members in."
Factional players: Former electorate officer Paul Sukkar (left), his older brother, federal minister Michael Sukkar, and their factional ally and Liberal elder Kevin Andrews.Credit:
Ms Jayakumaran initially claimed she was working as a volunteer for Mr Andrews, but then conceded she was getting a taxpayer salary as an electorate officer. She said she was doing some electorate office work such as picking up mail, but also conceded she was sending membership applications to the Liberal Party and adding new members to a factional database when directed.
"One minute … I've to key in this, next minute I'm doing mails, and another minute I'm going and do [doing] applications and, I'm like, I just bowled around."
She said she could not remember who was directing her about what tasks to carry out, claiming: "There was like so many people, like, telling us what to do, this and that, it was just confusing really."
The laws governing electorate officers ban them from tasks such as managing factional operations and stipulate that they must only be directed by their employing MP.
Ms Jayakumaran said Liberal figures within the Mormon church — a large recruiting ground for Mr Sukkar's faction in 2017 and 2018 — helped her get the job in Mr Andrews' office, but she said she couldn't remember their names.
"I was like, 'OK, I need a job and now I have to learn this,' and then I'm like, 'OK, I'll do whatever, what do you want me to do, as long as I need to get my wages'."
But Ms Jayakumaran stressed she knew very little about politics, a comment backed up by two factional sources who said she was a naïve churchgoer recruited to do the paperwork required when signing up and renewing large numbers of members.
Ms Jayakumaran said she was personally recruited to the Liberal Party by factional kingpin Ivan Stratov, a senior Mormon church leader who helped sign up dozens of Mormons, including Ms Jayakumaran, into the Sukkar-led conservative faction in 2017 and 2018. She later joined Mr Andrews' staff as an electorate employee.
Ms Jayakumaran said that after allegations emerged last year of the rorting of electorate officer positions in Mr Andrews' and Mr Sukkar's offices, she realised the activity she had engaged in may have been improper.
Former senior Liberty Party official, Mormon and HIV doctor Ivan Stratov.Credit:Youtube
"Until I got my name out in the newspaper with a whole lot of things and I was like, 'OK, maybe, I don't know what I'm doing, I'm getting myself into some troubles', and I thought I'll just drop this," she said.
Ms Jayakumaran's comments are supported by never-before-released emails, which show her being given directions to engage in factional activity, including preparing for Victoria's Liberal Party state council elections while she was working for Mr Andrews' federal electorate office of Menzies in the first six months of 2018.
One email, sent at 3.25 pm on a Friday in early 2018, shows former party powerbroker Marcus Bastiaan referring to supporting the faction's state council candidates by ensuring all eligible delegates could vote in the April 2018 Victorian Liberal Party state council election.
"Follow up these guys to get all forms in by Wednesday," Mr Bastiaan instructed Ms Jayakumaran. "Jesse can you please work with each of the following [factional] organisers to ensure each person has confirmed they have submitted."
On a Monday morning during work hours in early April that year, Ms Jayakumaran used her personal email to direct her fellow factional operatives to attend a forum to prepare for the State Council elections. The evening before, Ms Jayakumaran had been emailed by Mr Bastiaan and told: "We are entering the last two weeks until State Council. I need you to complete the following before the end of this week."
A mass membership recruiting drive by Mr Bastiaan, Mr Stratov and Mr Sukkar enabled the Sukkar faction to sweep the 2018 State Council elections and briefly take control of Victoria's Liberal Party.
On May 6, 2018, Mr Bastiaan sent another email to Ms Jayakumaran, along with other factional operatives, urging them to renew existing members aligned to the Sukkar faction.
"Please prioritise this ahead of anything else Liberal Party!" Mr Bastiaan urged Ms Jayakumaran, while directing her to renew members in the seats of Ballarat, Bendigo, Wills, Gellibrand and Scullin. "Please complete all of your calls first, then work through as many of the other names as possible. You guys should be able to cover the list at least once over before Ivan and I start applying the weights on people to renew."
Mr Sukkar's denials that he knew about the taxpayer job rorting by Ms Jayakumaran, along with his attempts to blame it on his former electorate officer Josh Bonney, are undermined by emails and text messages sent to the minister by factional operatives. On February 27 and 28, 2018, emails sent to Mr Sukkar by Mr Bastiaan and Mr Bonney outline how Mr Jayakumaran was "facilitating factional operations" while working five days a week in Mr Andrews office.
On Monday, Mr Sukkar described the allegations as "unproven claims from a discredited" staffer in his electorate office and said his activity had already been reviewed by the Department of Finance. The review found insufficient evidence of wrongdoing but didn't speak to key witnesses or review any of the leaked communications obtained by The Age and Herald.
The Morning Edition newsletter is our guide to the day's most important and interesting stories, analysis and insights. Sign up here.
Most Viewed in National
From our partners
Source: Read Full Article