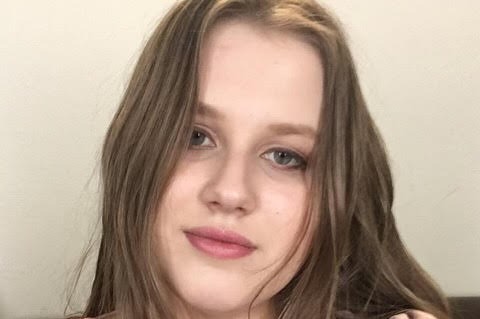 THE woman who believed she was Madeleine McCann has been reported to police over indecent images of children allegedly found on her phone. 
Julia Wandelt, 21, from Poland, went viral two months ago when she claimed she thought she was the missing British girl.
Now Fia Johansson, a psychic detective who brought the 21-year-old to the US to undergo DNA testing, has filed a report with US police alleging a phone Julia left behind appeared to contain explicit images of children and evidence Julia was encouraging young girls to join sex platforms – claims Julia strongly denies.
Dr Johansson told The Sun that she handed the phone to Orange County Sheriff's Department who have told her it will be delivered to law enforcement in Germany and Poland, who will investigate.
"Police are taking this very seriously and have assured me that a full investigation will be done," she told The Sun.
However, Julia has strongly denied any allegations of wrongdoing, and said she had spoken to police in Poland over the allegations.
Read more on Julia Wandelt
Huge twist as cops 'seize phone' of woman who believes she's Madeleine McCann
Woman who says she's Maddie to take 2nd DNA test after first disproved claim
She told The Sun: "I didn't have child pornography on my phone. I am not a paedo and I never tried to encourage any teenagers to do anything illegal and bad and disgusting.
"I am not a paedo. I am a victim of a paedo."
She claimed that if any indecent images were found on her phone, they must have been put there by someone else, adding that she purchased her phone from an unknown person.
She added: "Just think carefully, if someone is a paedo, I believe this person would never go by himself to a police station or this person would never talk about what I was talking in public to the whole world because it would be very dangerous for this person. It is not logical …I am saying the truth and I will make my name clean because I am not a monster."
Most read in The Sun
Huge twist as cops 'seize phone' of woman who believes she's Madeleine McCann
Major change for Tesco shoppers from today – how to avoid paying more
Former Neighbours star dies 'suddenly and unexpectedly' aged 58
Jesy Nelson breaks silence on Little Mix feud and says 'we haven't spoken'
The Orange County Sheriff's Department confirmed it had taken a report from Dr Johansson and that they were investigating the claims.
"A report was taken, however, at this time, it is not considered a crime report," spokesman Sgt. Mike Woodroof told The Sun.
"The investigation must be completed first prior to determining if any criminal elements can be applied."
The Sheriff Department's later declined to provide specific details of the investigation or state if involved the phone.
"We are not going to make any comments about the case," they said.
"Our investigation is taking a deep look into it and we're going to let them do their investigative duties and then from that point let the judicial system take over – if it needs to."
Polish Police declined to comment on the case when approached by The Sun.
Julia shot to fame after opening an Instagram page claiming she may be missing Madeleine McCann.
She said she share physical similarities with the missing Brit, who disappeared in 2007 while on holiday with her family in Portugal, age three.
Read More on The Sun
I used B&M buys to make my own Love Island villa – trolls say it's tacky
Loose Women reveals biggest ever show shake-up but star is missing
A DNA ancestry test however confirmed that Julia was Polish, not English. 
Julia has since said she does not believe the results of the test and plans to take another one.

Source: Read Full Article