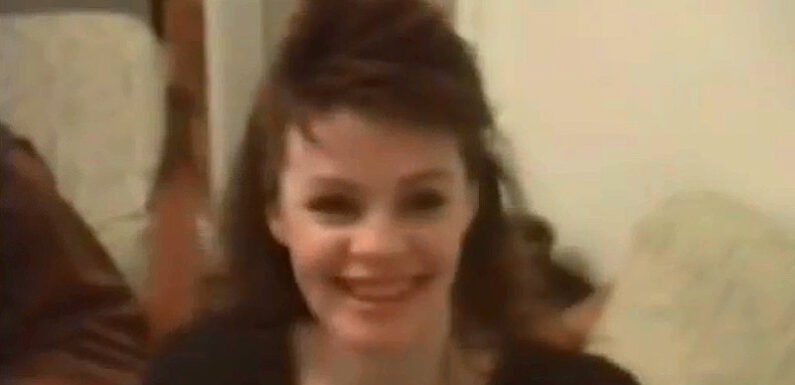 Save articles for later
Add articles to your saved list and come back to them any time.
A man has collapsed in court as a jury found him guilty of killing his girlfriend 14 years ago after she threatened to leave him.
Paul Ross Charlton, 68, faced a three-week trial in Victoria's Supreme Court, accused of the 2007 murder of Joanne Howell, a singer who had performed on the TV pop show Countdown in the 1970s.
Paul Charlton has been found guilty of killing his girlfriend Joanne Howell.Credit: A Current Affair
Prosecutors told the jury that Howell, 51, told friends she wanted Charlton out of her home and out of her life, in the days leading up to her death.
The couple had been arguing for months, with Howell giving Charlton four weeks to leave her home in Melbourne's southeast.
But instead of leaving, the prosecution said Charlton murdered Howell on the evening of April 21, after another one of their arguments.
He pleaded not guilty and claimed he had returned home after walking the dog to find her bloodied and lifeless body at the bottom of the stairs inside the Hughesdale unit.
Joanne Howell died at her Hughesdale home in 2007.Credit: Nine News
After just over one day of deliberations, a 12-person jury returned to the court on Thursday afternoon and delivered their guilty verdict.
Charlton, who has been on bail throughout the trial, heard the verdict and collapsed to the ground in the court dock, with custody officers and a woman rushing to his side.
A code black emergency and an ambulance were called from the courtroom.
Howell's family, who were also in court, faced the jury and cried upon hearing the verdict.
Justice James Elliott thanked the jury for their service before he discharged them.
AAP
Get the day's breaking news, entertainment ideas and a long read to enjoy. Sign up to receive our Evening Edition newsletter here.
Most Viewed in National
From our partners
Source: Read Full Article