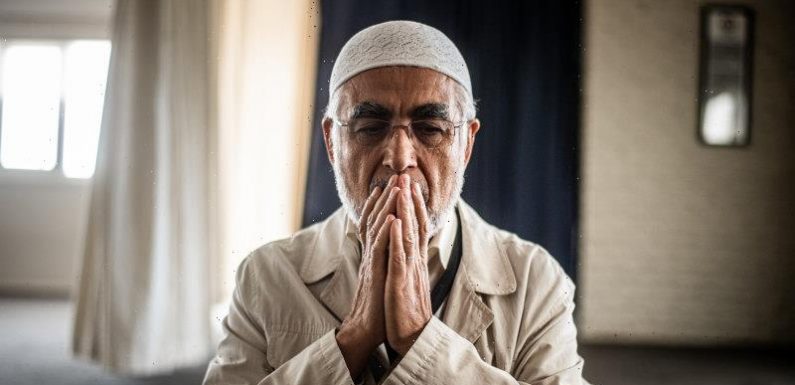 Melbourne academic Salih Yucel is anxiously waiting for news of his sister, Remziye, who is trapped under rubble in her hometown of Adiyaman, about 150 kilometres north of the epicentre of Turkey's devastating earthquakes.
Remziye, a 56-year-old mother of three, is still in the remains of the apartment she shared with her husband, who was able to escape before the building collapsed when the quake of 7.8 magnitude hit in the early hours of Monday morning.
Melbourne academic Salih Yucel is hoping his sister, who is trapped in rubble after Turkey's catastrophic earthquake, is found alive. She was heard making sounds on Tuesday night.Credit:Justin McManus
Sounds believed to be made by Remziye were heard coming from the rubble the next day.
"Yesterday [Tuesday Australian time], they heard a noise under the rubble, she probably kicked something or used a stone, she was alive. Today, we don't know whether she is alive or not," Associate Professor Yucel said on Wednesday.
"They had a three-storey building, my nephew lived on top with his wife and child, and they were able to run out. Her [Remziye's] husband also could, but she couldn't. Something suddenly dropped in front of her and she was unable to leave the room."
More than 9400 people are reported to have died in the quake and aftershocks which rocked Turkey and parts of neighbouring Syria, but the World Health Organisation has warned the death toll could end up exceeding 20,000 people.
Remziye Yucel, 56, is trapped in rubble in the family's Turkish hometown.
Yucel, a lecturer at the Centre for Islamic Studies and Civilisation at Charles Sturt University, is also awaiting news of his cousin, Zeynal Yucel, and his wife, and the family of his sister-in-law, whose elder sister and her children are also missing in collapsed homes in the town.
He said family members were attempting to reach those trapped in debris, but rescue crews were yet to reach their buildings. Up to 80 per cent of buildings in the town have been damaged or destroyed, he has been told.
"I'm in contact with my niece and my sister in Istanbul, and they are sometimes able to connect [to family members in Adiyaman]. Last night, I was able to connect with my brother-in-law and talk to him but there is no power and the internet is still unstable," Yucel said.
"We cannot talk properly, only for a minute or so. He was very worried but said the family are trying to help rescue, with no equipment, just by themselves."
Yucel after prayer at the Quba Mosque in Somerton.Credit:Justin McManus
He said many small villages hit by what is being dubbed the worst natural disaster in a century in Turkey were yet to make contact with authorities because of damage to infrastructure.
Yucel decided to continue working this week, teaching an Islamic pastoral care course in how to support others suffering tragedies.
"It is very upsetting, sometimes I cry, but I try not to because I … do not want to interrupt the chaplaincy course. I am educating students to help other people in such disasters," he said.
He wished to thank the Australian government and people, and those in Melbourne's Muslim community who had offered compassion and support.
Imren Bayram, of Greenvale, is also nervously awaiting news of a loved one – her father was in Kirikhan, in the Turkish region of Hatay, when the earthquakes struck.
Suat Bayram, 69, also from Melbourne, was on holiday visiting family in Cyprus for five weeks and went to Turkey with his nephew, Ulas Hussam, and wife Bahar Hussam for the week.
"We know that the building they were in has collapsed and we don't know anything else," Bayram said.
"We're not doing well at all. It's very hard not knowing anything and the distance is difficult. There's next to nothing of communication with us."
Suat Bayram (right) with nephew Ulas Hussam and wife Bahar, who are all missing in Kirikhan, Hatay, after the earthquake.
Bayram said officials had confirmed the building her father had been in had collapsed, but they were unable to provide any other updates.
"We're updating DFAT if we get any information, but they've told us that it's difficult to communicate with the embassy in Turkey. So, we're at a loss. We don't know what to do.
"I know that thousands of people are missing but he's our dad. He's connected in many ways to people. He's a very loving, caring person. He's part of a running community here. He's a granddad, his place is very empty here and I don't want that missed."
The Morning Edition newsletter is our guide to the day's most important and interesting stories, analysis and insights. Sign up here.
Most Viewed in National
From our partners
Source: Read Full Article