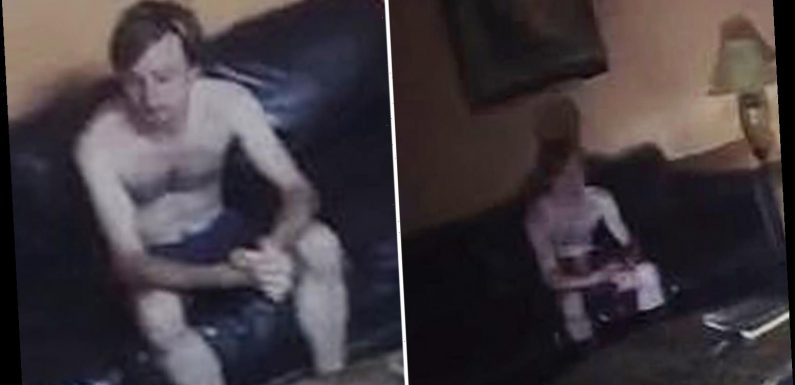 A POLICE officer in Florida apparently told a shirtless 22-year-old in a motel room with a 13-year-old girl he "f**ked up" seconds after the little girl ran to the cop for a hug.
Deputy Royce James visited three motels in Florida's Edgewater area after he received a call from the girl's grandmother saying she hadn't come home from school Thursday and a friend said she went to a motel.
Volusia deputies said the girl's friend said the 13-year-old was heading to a motel with someone she met online, whose name began with T.
James visited three motels in the area asking if a young girl and a man had checked in, finding them at the third one he visited.
James' bodycam captured the moment he knocked on the door to find a shirtless Tyler Thompson, 22, in the motel room with the lights off.
"Where is she," James asks Thompson after telling him to sit on the couch. He replies "she's inside."
The little girl suddenly runs into frame and hugs the officer.
James asks the girl to wait in the other room as he keeps an eye on Thompson, asking her if she was okay and if she was hurt, with her responding her stomach hurts.
"How older are you?" James asked Thompson. He repeats this to Thompson three times.
Before the fourth repetition, James says "if I ask you that question again, I'm going to lose my f***ing mind."
After the fourth repetition, Thompson responded that he was 22.
"Oh you f***ed up," James said. "You f***ed up real good."
Thompson in the background responds "yea I know I f***ed up."
When someone on James' walkie asks how old Thompson was, James responded "too old."
Thompson was arrested and booked into the Volusia County Branch Jail on charges of interfering with child custody and traveling to meet after luring a child through a computer.
He was released after posting $15,000 bail.
The State's Attorney's Office is working on adding additional charges to his case.
Source: Read Full Article