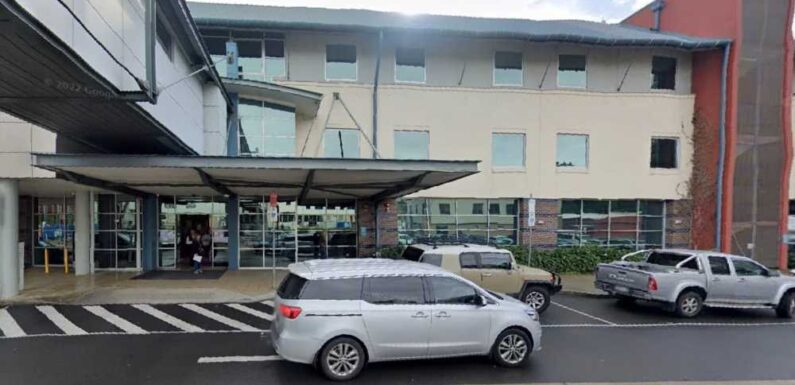 A NURSE left an 85-year-old patient to die after disconnecting his heart monitor alarms so she could have a FaceTime call with her family.
Geraldine Lumbo Dizon turned off the sound to the monitor while working a night shift on July 29, 2021 at Nepean Private Hospital in Kingswood, a suburb of western Sydney.
Dizon also failed to tell doctors that the same patient had registered irregular heart rhythm before the incident, a NSW Civil and Administrative Appeals Tribunal has found.
The former nurse has now been found guilty of professional misconduct and unsatisfactory professional conduct, according to ABC.
The tribunal also found that Dizon should have provided treatment to the male patient, who had renal and heart failure, which she failed to do while on the video call.
Dizon failed to plug the alarm back in after her shift, which then led other staff to miss key alarms indicating his failing health, the tribunal said.
Read More on Nurses
NHS bosses fear 'most worrying' strike yet when nurses walk out this weekend
Judge rules 3rd day of nurses' strikes unlawful – as NHS in 'precarious position'
The concluding tribunal's decision said: "At 7:07am on 30 July 2021, the heart monitor showed Patient A was bradycardia [slow heartbeat].
"Nursing and medical staff could not hear the alarm because the telemetry alarm speakers were still disconnected."
Telemetry alarm speakers connect to the monitoring device for patients, five of which, including the 85-year-old's, were disconnected during Dizon's shift.
Dizon told the tribunal hearing she had simply turned off the sound to avoid confusion for other patients who, she said, were mistaking it for the sound of a doorbell.
Most read in The Sun
BGT fans sick over 'most dangerous and disgusting' act in the show's history
Inside Prince Harry's whistlestop coronation visit to UK
I'm sure Rachel Stevens had fling behind my back, says her ex Jeremy Edwards
Pals of builder who won £105million on EuroMillions reveal his secret misery
Just seven minutes after the mute alert was detected at 7.07am, the OAP suffered cardiac failure, which also triggered a soundless alarm.
He was discovered unresponsive in his bed at 7.20am.
Dizon was supposed to check the patient every six hours but CCTV revealed she had only done so once during her 10-hour shift.
She was on her phone 15 minutes before the man's heartbeat began to slow down and she had spent more than 66 minutes on the FaceTime call to her family.
Dizon claimed her phone use was "not conscious" and she had been checking on her family in the Philippines.
She also added that she didn't tell other staff about the heart rhythm because she wasn't "good at ECG reading".
The former nurse did not attend any hearings with the Health Care Complaints Commission, saying she had already resigned from nursing.
The commission found she had broken Australian nurse safety protocols having worked 70 hours a week between January and July 2021.
She admitted she'd been working four, 10-hour night shifts a week at Nepean Public Hospital, as well as three 10-hour shifts at Nepean Private, but claimed she hadn't been fatigued at the time.
Dizon trained in the Philippines in 1997 and gained her registration as a nurse in Australia in 2006.

Source: Read Full Article