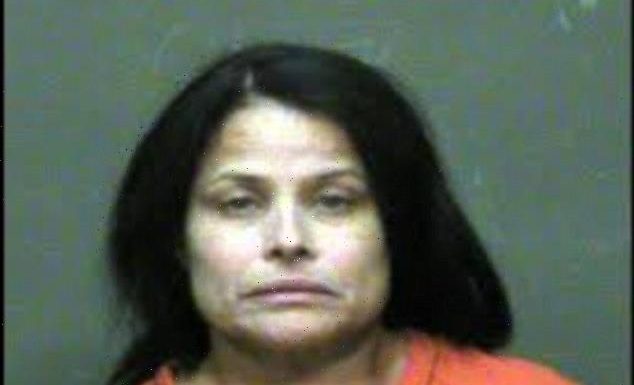 A MUM killed her daughter by ramming a crucifix down her throat because she thought she was possessed by Satan, according to police.
Juanita Gomez, 50, allegedly stuffed the cross and a religious medal down her daughter Geneva's neck after she believed the 33-year-old had been enchanted by the devil.
Gomez reportedly confessed to cops after they attended her Oklahoma City home on Saturday afternoon on a welfare check.
She told police she began to suspect her daughter was 'possessed by the devil' a day earlier.
Related Stories
HOW TO SPOT A DEMON
Psychiatrist who works with exorcists reveals the tell-tale signs of satanic possession
Sick vandals cover church graveyard in giant satanic 666 symbols with a pentagram
'Human sacrifice' ritual of cloaked men 'stabbing woman' investigated at Geneva's CERN laboratory
ROCKER'S KILLER STAYS CAGED
John Lennon's murderer denied parole for ninth time
Oklahoma news outlet News 9 reports that she crammed a religious medallion down Geneva's throat until she saw blood come out.
Gomez reportedly had bruises and swelling on her arms and hands.
The police report also indicates that the mum placed her daughter's body in a cruciform and washed her.
Cops discovered Geneva's body with major trauma to her face and neck with a large cross on top of her.
Gomez also confessed to punching her daughter several times claiming she sustained her bruising while trying to "rid Satan from her daughter's body."
She was arrested at the scene and is currently being held on a first-degree murder charge without bond and Oklahoma County Jail.
Source: Read Full Article