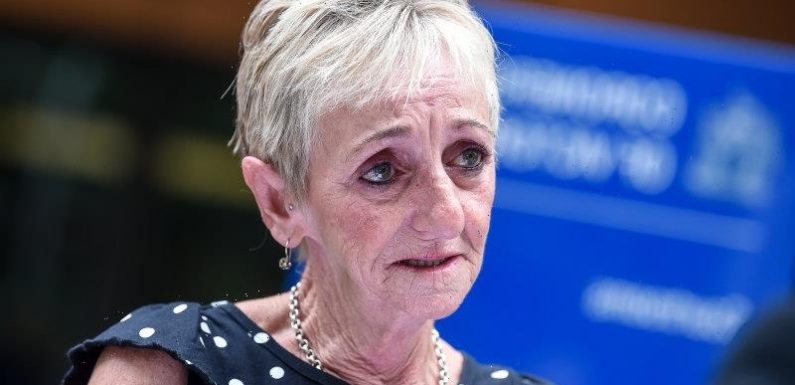 A $1 million reward is being offered for information about the suspicious death of Trevor Tascas who disappeared nearly 17 years ago.
Police believe the Geelong man had been involved in a dispute with his flatmate prior to his disappearance between October 7 and October 10, 2005.
Trevor's mother Pamela Tascas.Credit:Justin McManus.
Tascas' body has never been found, but a coroner ruled in 2020 the 27-year-old's mystery death was murder.
Tascas had on and off contact with his mother around the time of his disappearance, and she reported him missing on April 1, 2006, after becoming increasingly concerned.
Police charged a man with murder in 2008, and he was sentenced to 23 years in prison. The conviction was quashed in 2011 on appeal and the man was found not guilty during a retrial for manslaughter.
A woman was also charged with being an accessory after the fact to manslaughter in 2009 and was sentenced to three years in prison.
Detective Acting Inspector Tony Combridge said it remained police's strong belief that Tascas was murdered.
"While two people have previously been charged in relation to Trevor's suspected death, no one has directly been held to account for his murder," Combridge said.
"It is a unique set of circumstances, however we believe there are still people out there who can assist us with this case and with providing Trevor's family with some level of justice."
Police say after a number of Tascas' personal items including a vehicle and furniture were sold after his disappearance and his dog was given away. His phone was last used at the time of his disappearance.
Tascas' mother Pamela Tascas said in 2020 the coroner's finding confirmed the family's belief her son was killed. "We've waited all this time," she said.
Police believe there are still people out there who have information about who was responsible for the incident which resulted in Tascas' death, and want to speak to anyone about his movements and interactions in the weeks prior to his disappearance.
Combridge said while Tascas had his personal struggles, he was much loved by his family and they were still grieving his disappearance.
"Hopefully this appeal will help detectives move the investigation forward and provide them with the answers they've waited so long for," he said.
With Erin Pearson
Most Viewed in National
From our partners
Source: Read Full Article