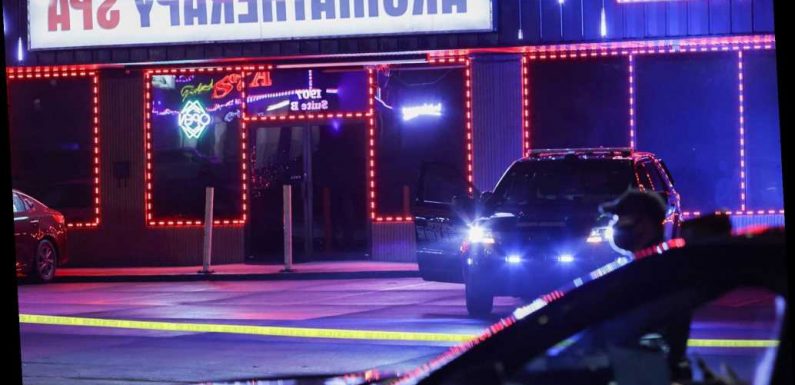 More On:
Atlanta spa shootings

Biden says Asian Americans are 'very concerned' about Atlanta spa shootings

Additional victims identified in Atlanta massage parlor shootings

Newly unearthed footage shows alleged Atlanta spa shooter years before rampage

Atlanta spa shooting suspect had 'a really bad day' before massacre, wanted to 'eliminate temptation': cops

Cops released 911 audio on Wednesday from terrified women who called cops during the Atlanta spa massacre.
The calls reveal the terror unleashed at the massage parlors, including a call from one woman who was hiding from the gunman.
"Please, hurry," the woman tells the 911 operator.
"Do you have a description of the male?" the operator responds, a recording of the call posted on Twitter reveals.
"We're hiding right now, that's why," the caller says. "They have a gun."
"Where's the person who is robbing the spa?" the operator asks. "Where is he right now:"
"I don't know. I'm hiding right now."
A second caller tells the operator she has gotten a call from the shooting scene.
"I just got a call from one of my friends and they say some guy came in…. and the lady's passed out," the woman said. "Everybody's cared so they're hiding."
View Slideshow
Source: Read Full Article