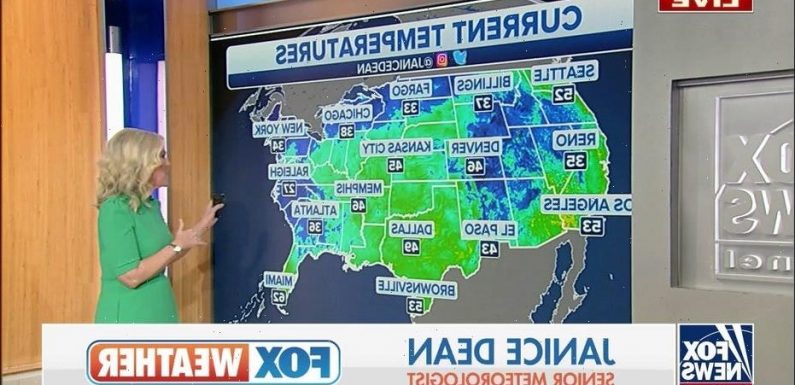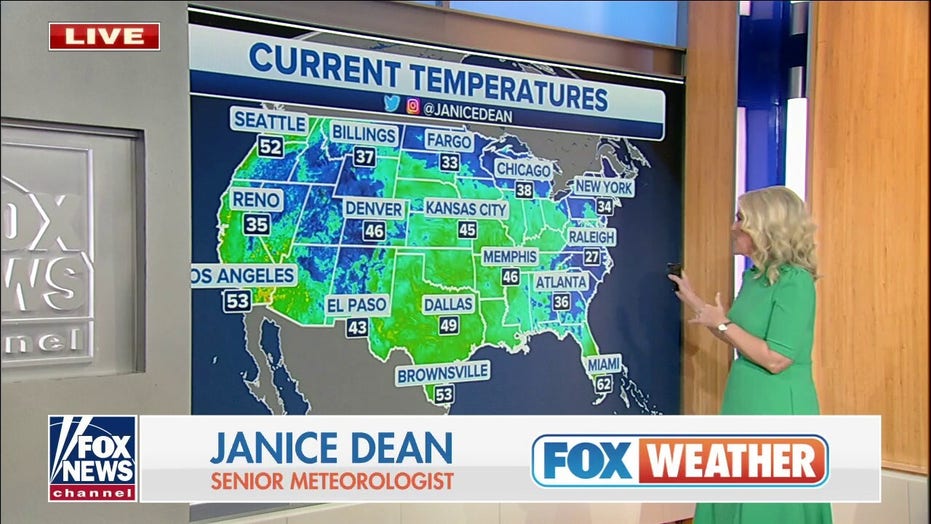 National weather forecast for November 30
Fox News senior meteorologist Janice Dean has your Fox Cast
Much of the country is quiet Tuesday, with exception of the Great Lakes and Northeast.
SNOWSTORM STRANDS 61 IN PUB IN YORKSHIRE, ENGLAND, FOR THIRD NIGHT, 'PLENTY OF BEER AVAILABLE'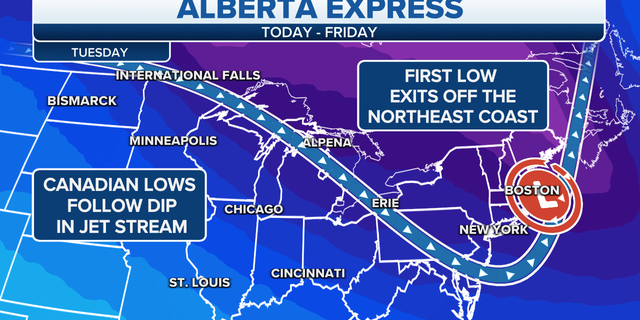 Alberta express
(Credit: Fox News)
A couple of clipper systems there are expected to bring a quick burst of rain and/or snow, depending on the temperatures.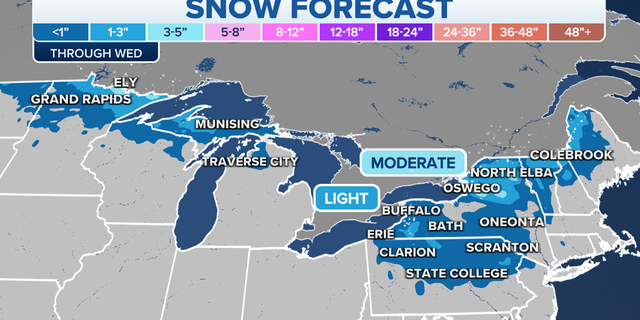 Snow forecast for the Great Lakes, Northeast
(Credit: Fox News)
Meanwhile, another round of rain and snow is forecast for the Northwest before the region will get a bit of a break in the nonstop storm train.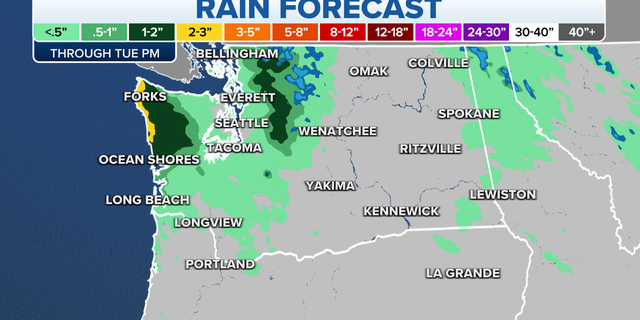 Rain forecast for the Northwest
(Credit: Fox News)
Above-average temperatures will spread eastward over the next few days.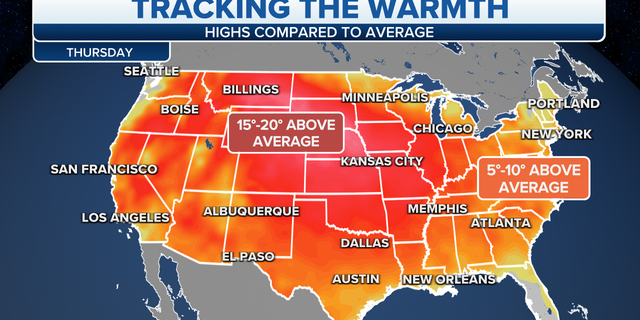 Warm temperatures in the U.S.
(Credit: Fox News)
Daytime highs will be 10-30 degrees above average, with record highs possible.
Source: Read Full Article