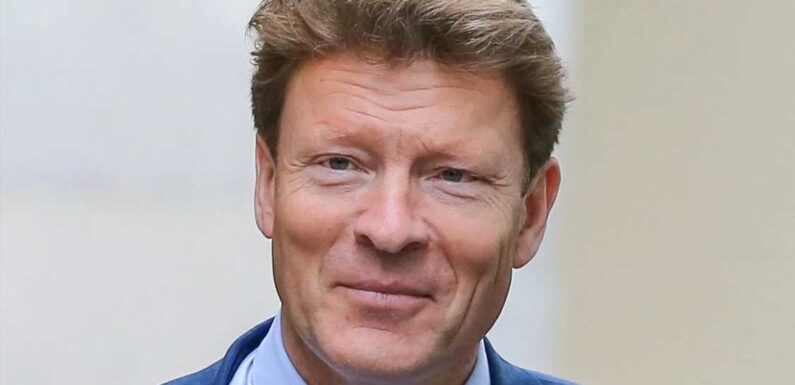 THE Reform Party's account with Metro Bank was shut down because of its Brexit support, says leader Richard Tice.
He believes his party was ensnared by the same debanking scandal as his pal Nigel Farage — and has written to Metro for answers.
Meanwhile, Treasury Minister Andrew Griffith will tomorrow warn banks he is changing the law to crack down on them cancelling clients for their political views.
In a blistering letter, he will say No10 will "take all action necessary" to protect the right to free speech and order them to change their practices immediately.
Mr Tice, a vocal Brexiteer who was in Ukip before setting up Reform UK, revealed that Metro Bank closed his party's account in July 2021.
A letter — seen by The Sun on Sunday — gives no reason.
READ MORE UK POLITICS
Labour civil war erupts over ULEZ as Starmer blames Sadiq Khan for defeat
PM will declare war on Starmer's record on crime amid by-election defeat
Mr Tice said digital bank Tide also closed his personal account.
He has written to both demanding they hand over material explaining why they debanked him and his party.
He told The Sun on Sunday: "I was suspicious at the time but didn't join enough of the dots.
But it is crystal clear now what has gone on.
Most read in News
Holly's future on This Morning revealed as she 'makes huge decision'
Tourists are ruining our idyllic town – they are more disgusting than EVER
Boots to shut more stores in DAYS as 300 close for good – see the latest list
I was a huge Neighbours star – but now I live in a shipping container
"I have submitted a subject access request and look forward to seeing it.
No doubt it will throw up some issues around being the leader of Reform UK and being sceptical of Net Zero."
It comes after former Ukip leader Mr Farage received an apology from Coutts after it closed his account.
Mr Griffith will tomorrow write to more than a dozen banks, including Metro as well as Coutts' owner NatWest.
His letter says there are "significant concerns in both Houses of Parliament" at the banks' cancel culture.
Laws will be changed to force them to give at least 90 days' notice if they are terminating an account and provide a clear explanation.
Banks should change their rules immediately and not wait for legal changes to be formally brought in, he added.
He will also call in banking bosses.
A spokeswoman for Metro Bank said it did not comment on individual cases.
Source: Read Full Article