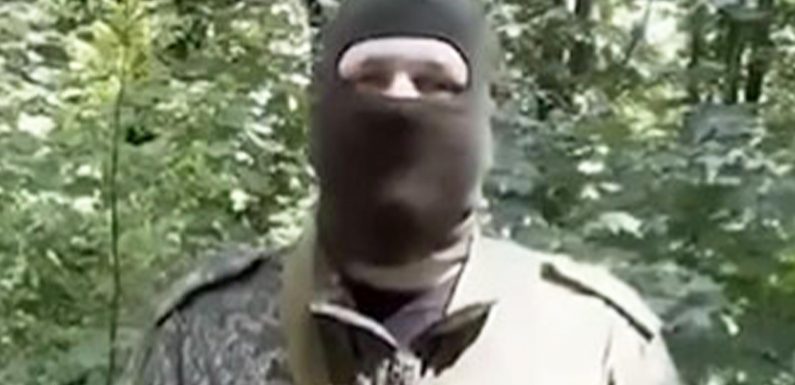 RUSSIAN soldiers surrounded in Ukraine have begged their defence minister to help them escape.
One of the trapped 200 filmed a social media message to General Sergei Shoigu claiming they had been "abandoned".
The serviceman, who shielded his face, said: "The situation is really difficult.
"I hope you hear this and can work a way for us to get out."
He said: "We have been left, abandoned."
He added: "I am now in Kherson.
Read More on Ukraine War
Putin threatens nuclear DISASTER as troops fire from power station
Sick Vladimir Putin recruiting Russian prisoners to fight on Ukraine frontline
Most read in News
Archie's mum reveals pride in son, 12, after he dies & family share new pic
Archie dies after life support turned off as mum sobs 'he fought til the end'
12 tourists killed as bus skids off motorway after driver 'falls asleep'
6 arrested on suspicion of murder as man dies at popular family holiday park
His brigade was cut off when Ukraine blew up a bridge on July 27 as they attempted to reclaim the southern city of Kherson.
"Dear Shoigu I hope you hear this and can work a way for us to get out."
The Russian unit has been trapped on the western side of the river for more than a week.
Source: Read Full Article