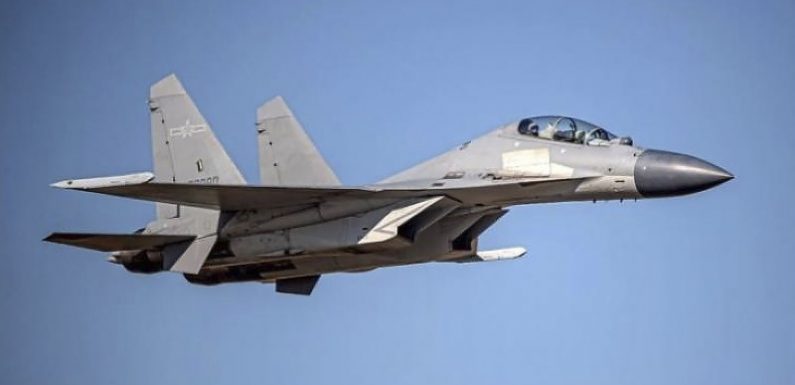 Beijing: China has started three days of military drills "around" Taiwan from Saturday, after the island's president, Tsai Ing-wen, returned from US visits that infuriated Beijing.
The People's Liberation Army announced the drills and patrols in airspace and waters on the north, south and east sides of Taiwan as "serious warnings" against Taiwan separatists in "collusion with external forces".
Eastern Theatre Command spokesman Senior Colonel Shi Yi said in a statement on Saturday the exercises will last from April 8 to 10 and will be conducted "according to plan".
Two Taiwanese Navy warships are seen anchored in Keelung, Taiwan, on Friday.Credit: Getty
He didn't mention Tsai's visits to New York and Los Angeles, which included meetings with House Speaker Kevin McCarthy and other US officials.
The Taiwanese Defence Ministry said it had detected 13 PLA aircraft and three vessels around the island in the 24 hours to Saturday morning, placing it on high alert to defend national security.
Beijing had pledged to respond to any meeting between Tsai and McCarthy, calling it a provocation that "damages China's sovereignty and territorial integrity." The latest planned drills appear to be on a smaller scale than exercises held by China after then-speaker Nancy Pelosi visited Taiwan last year, and didn't include any imposition of exclusive zones in its airspace and waters.
In August, China announced missile tests and military drills near Taiwan less than an hour after Pelosi landed in Taipei. The PLA also imposed six exclusive zones, banning ships and aircraft from entering.
A People's Liberation Army fighter pictured by Taiwan's defence forces last year.Credit: AP
Beijing's latest announcement of the military exercises came after French President Emmanuel Macron and European Commission President Ursula von der Leyen wrapped up a three-day visit to the country on Friday. Taiwan's former leader Ma Ying-jeou also left the country on Friday after a historic 12-day visit.
China earlier levelled largely symbolic sanctions on Taiwan's envoy to the US, two think tanks, and the venue that hosted Tsai in California. The Taiwanese leader had urged Beijing not to overreact before her departure from Los Angeles on Thursday.
Addressing the media shortly after her plane landed in Taipei on Friday, Tsai said: "We show the world that Taiwan will only be more united when facing pressure and threats. We will never give in because of suppression, and we will never stop exchanges."
On Friday evening, China announced that it would hold live-fire exercises in the waters off Fujian province on April 10. The shooting drills will take place near Pingtan, a county about 130 kilometres from Hsinchu city across the strait in north-western Taiwan.
China's incursions in recent years have threatened regional situation, and its use of the Taiwan president's transits as an excuse for drills seriously affects regional peace, stability and security, Taiwan's Defence Ministry said on Saturday.
Bloomberg, Reuters
Most Viewed in World
From our partners
Source: Read Full Article