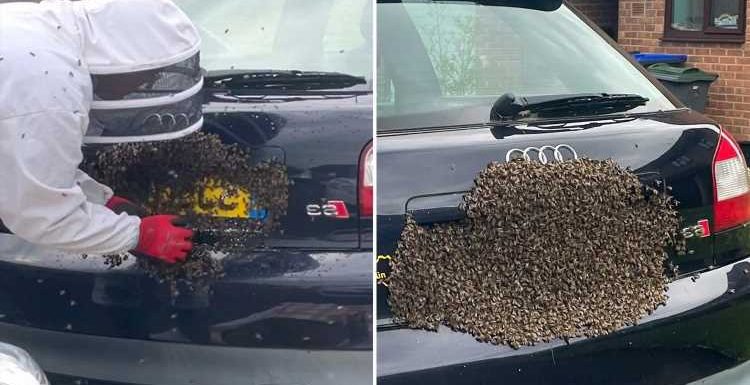 A SWARM of 20,000 honey bees descended on a car's registration plate.
Jon Tribbeck, 51, said the back of his Audi S3 was like "something out of a horror movie".
The dad of two called a beekeeper who removed them in Boscombe Down, Wilts.
Electrical contractor Jon said: "There's nothing special about the plate.
"It's not even personalised."
John added: "It was about nine o'clock in the morning when a neighbour knocked on my door and asked, 'Have you seen your car?'
"I found out later that they had hovered over some neighbours' lawns earlier that morning.
"They said it was like a black cloud, and one woman told me her room went dark when they passed her window.
"People were knocking all day asking if I'd seen my car. I was in complete shock."
Source: Read Full Article