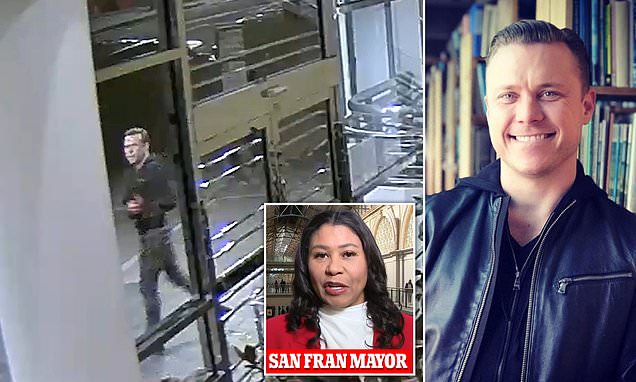 San Francisco police arrest fellow tech exec for stabbing murder of Cash App founder Bob Lee
Bob Lee was stabbed to death on April 4 while in San Fran for a tech conference
Police have arrested a tech executive who lives in the Bay Area  
San Francisco police have arrested a fellow tech executive for the stabbing murder of Cash App founder Bob Lee. 
Lee was stabbed in the street last week. He was visiting the city from Miami, where he lived. 
Police are yet to confirm an identity for the suspect, but Mission Local reports he was a fellow tech executive who lives in the Bay Area. 
It is unclear if the man attended the same tech conference Lee was in town for, but the pair were seen in a car together at around 2.30am, moments before the stabbing. 
An arrest has been made in the murder of Cash App founder Bob Lee, who was stabbed to death in San Francisco on April 4 
They had some kind of confrontation that led to the attack, according to police sources. 
Lee somehow staggered out of the car and was picked up on surveillance footage struggling to walk nearby afterwards. 
The harrowing surveillance footage shows Lee stumbling through the city streets after being stabbed. 
He died in the hospital later that morning. 
Lee's death was invoked as the latest example of escalating crime in the Democrat city and led to increased criticism of Mayor London Breed. 
Over the weekend, she told residents not to 'jump to conclusions' about his death and said people 'will be surprised when the facts come out'. 
A day after Lee's death, a former fire commissioner was attacked in the street outside his mother's house. 
A man has been arrested in that case. The fire commissioner said the incident and Lee's death were proof of San Francisco's escalating crime problem.  
Lee was stabbed to death last week while visiting San Francisco. Above, his final movements 
Source: Read Full Article