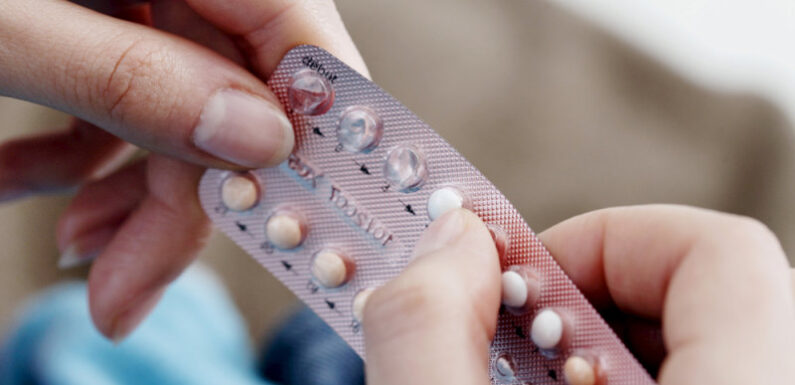 Save articles for later
Add articles to your saved list and come back to them any time.
One in two Victorian women seeking a repeat prescription for the pill is expected to bypass their GP for their local chemist when a controversial new program giving pharmacists the power to prescribe and sell some medicines begins later this year.
But there are serious doubts over whether it is possible for the 12-month pilot to begin in October as planned, with the Victorian government still to decide on major elements of the initiative, including how and when pharmacists will be trained.
Come October, thousands of Victorian women could be skipping a doctor's prescription for the pill.
If it starts on time, Victoria's program would be the most ambitious pharmacy prescribing trial in Australia, under which pharmacists would dispense repeat scripts for oral contraceptives, administer travel vaccines and prescribe medicine for uncomplicated urinary tract infections (UTIs) and minor skin conditions.
The state government has hailed the program as one solution to shortages in bulk-billing GPs, and it has the backing of key pharmacy groups. The Royal Australian College of General Practitioners and the Australian Medical Association meanwhile vigorously oppose the plan, arguing it would jeopardise patient safety.
Dr Jill Tomlinson, the newly appointed Victorian president of the AMA, said the short turnaround for the state pilot solidified her view that it was "a poorly conceived thought bubble" that won't solve access and affordability problems.
"They're just trying to come up with a popular election promise that can make a good headline," she said of the government.
Dr Jill Tomlinson, hand surgeon and the new Victorian president of the Australian Medical Association.Credit: Penny Stephens
It will take Queensland pharmacists eight months to train for a similar pilot. The first training program, which has begun and is being run by the Queensland University of Technology and James Cook University, won't be complete until at least December, months after Victoria's pilot is due to begin.
Asked if it was feasible for the Victorian pilot to start by October, pharmacy groups said they would not hold the government to that proposed start date.
"This can't be rushed, and it shouldn't be, and we'll work with the government to help ensure that patients have greater access to the care they need, but in a quality, safe and appropriate way," said Anthony Tassone, the Victorian president of the Pharmacy Guild of Australia.
Tassone said the guild was yet to hear when training for Victorian pharmacists would be made available or exactly what it will involve. It is also yet to be decided which minor skin conditions they will be permitted to diagnose and treat.
Melbourne pharmacist Anthony Tassone is the Victorian president of the Pharmacy Guild of Australia.Credit: Arsineh Houspian
Associate Professor Amy Page, the Victorian president of the Pharmaceutical Society of Australia, said her priority was also getting the pilot up and running "smoothly and safely, not quickly". She said one of the things that still needed to be decided was if customers needed to make appointments with pharmacists, or if they could simply walk in.
This week an Andrews government spokesman said the government was "confident community pharmacists will be ready to give Victorians the care they need by October" and that work was "well under way to develop the protocols and training required to participate in the pilot".
The $20-million pilot was initially expected to deliver about 232,000 repeat oral contraceptives, 130,000 treatments for UTIs, 66,000 prescriptions for minor skin conditions and 41,000 travel vaccinations, according to election commitment costings.
The costings note that "demand is difficult to predict", but was based on an assumption that 50 per cent of people with a condition eligible for treatment would attend a pharmacist rather than a doctor.
The Victorian trial is one of several being rolled out by state governments across Australia.
A similar program in NSW will allow pharmacists to prescribe treatment for some UTIs in women and then re-supply the contraceptive pill to women aged 18 to 35, but it doesn't include skin conditions and travel vaccines.
Meanwhile, a new trial in North Queensland will include prescriptions for a wider range of common health conditions than Victoria's pilot, including acute nausea, shingles and rhinitis. However, it is unlikely to begin until after Victoria's program launches.
Queensland already allows pharmacists to prescribe antibiotics to women with "non-complex" UTIs after an earlier trial was made permanent, disappointing doctors groups who claimed patients were inappropriately sold antibiotics.
Cate Whalan, who owns three pharmacies in Townsville, was one of the pharmacists involved in the UTI trial in Queensland.
She said each consultation usually took 15 minutes and was conducted in a private room, which was partly due to the lifestyle advice they gave to prevent reoccurrence, which includes encouraging people to urinate after sex, to drink lots of water and go to the toilet frequently.
Whalan estimated that she declined to treat about two in 10 cases and referred them on. This included men and those younger than 18 or older than 65, and those pregnant or breastfeeding.
The pharmacist is also involved in the new North Queensland pilot, and expects to see her first patient in January, following about six to eight hours of training a week over six to eight months. She will also have to undergo 120 hours of supervised prescribing practice.
"So it is pretty hefty, but obviously, we are going to have a lot of responsibility as well."
The Morning Edition newsletter is our guide to the day's most important and interesting stories, analysis and insights. Sign up here.
Most Viewed in National
From our partners
Source: Read Full Article